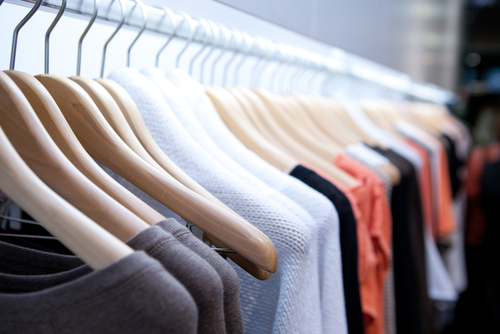 CEO makes million-dollar buy.
On Thursday, G-III Apparel Group CEO Morris Goldfarb bought 40,000 shares of his own company. Besides increasing his total stake to over 3.9 million shares, the $26.47 price per share means he spent over $1.05 million picking up shares of the firm.
This follows on a previous purchase by Goldfarb back on June 13th. Then, he picked up 40,479 shares, paying $1.02 million.
G-III Apparel designs, sources, and markets apparel for men and women. It operates in wholesale and retail operations. The company manufactures under proprietary brand names and licensed names such as Calvin Klein, Tommy Hilfiger, Guess?, Levi's, Docker's and many others.
Besides design work, it operates over 308 leased retail stores, 139 of which are Wilsons Leather stores.
Special:
The Time to Invest in 5G Is NOW!
Action to take: Trading at 10 times earnings and with shares trading close to a 52-week low against a high of $50 in the past year, shares look cheap and ready to move higher. The company's 21 percent earnings growth indicates an extremely oversold stock here.
While the company's retail operations are a reason for caution, the company's manufacturing and design work for various brands ensures that it will continue to make a profit no matter what changes occur in fashion trends.
Shares look attractive up to $30.00.