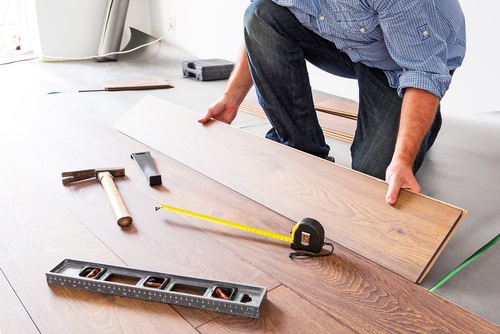 Chief Legal officer makes six-figure buy.
On Monday, August 19th, Michael Reeves, Chief Legal Officer at Lumber Liquidators (LL), bought 14,900 shares, a stake that cost nearly $124,000. The buy increases his stake in the company by 50 percent.
This is the third buy by insiders in 2019, including a 14,000 share purchase by the company's CEO, Dennis Knowles on August 8th, at a similar price. Insiders have been inactive in the stock between 2015 and 2018, with no insider trades recorded.
Stock Market Takeover… Your Chance to 3X

The whole trading game has changed.

Until recently Wall Street would always win and ordinary folks were left fighting over the scraps.

Not anymore. With new technology…Instant, commission free trades…And a smartphone in every pocket…

You could be your own broker and make upwards of 339% on this next trade.

Ordinary people are now flooding the market with capital that forces certain stocks to skyrocket.

And they are winning… collecting huge gains on stocks before Wall Street even knows what's going on.

If you know what to look for…You too can ride, the "Robinhood Effect" and cash in on the next big winner today.
Lumber Liquidators sells hard-surface flooring, flooring enhancements, and accessories, from various hardwood species of lumber, laminates, vinyl, porcelain, bamboo, cork, and other products. The company operates 413 stores for its products, and also offers home delivery and installation services.
Action to take: The company's poor operational performances and negative media coverage for how it sources and treats its product makes shares look unattractive, even if a bounce is likely now that shares have fallen by over 50 percent in the past year. While we like the insider buys, and a buy from the company's legal expert says there may be no big legal issues ahead, operational turnaround would be better before making an investment either way.
Based on the long-term slide in shares, which still doesn't have any indication of turning around, speculators may want to look at the January 2021 $5 call options. Trading for around $90 per contract, they could be worth more if the company faces more negative coverage or files for bankruptcy.