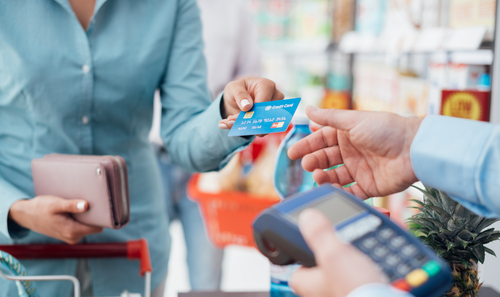 First insider buy at company in 2019.
On Thursday, August 1st, director Lance Uggla bought 1,500 shares of payment processing company MasterCard (MA). The total cost came to $413,000, and increases his total stake to just under 4,700 shares.
This marks the first insider buy at the company for 2019, amidst a number of insider sales, most from the Mastercard Foundation, a non-management insider dedicated to charitable works.
MasterCard provides transaction processing and other payment-related products and services globally. This includes payment transactions, authorization, clearing, and settlement, mostly through its own and co-branded credit cards.
Along with Visa and American Express, MasterCard operates in an oligopoly of credit card payment systems, although there has been some inroad by alternative payment systems. Shares trade at a hefty 29 times forward earnings, although the company has been growing earnings and revenue by double-digits.
Action to take:While we like the credit card payment companies thanks to their competitive space and built-in profitability, shares of MasterCard are up nearly 36 percent in the past year—well above the rest of the market.
We would need to see larger buys from multiple insiders and a lower valuation to see a value here. But on a market pullback to $215 per share, it may look like an attractive space to start building a position.