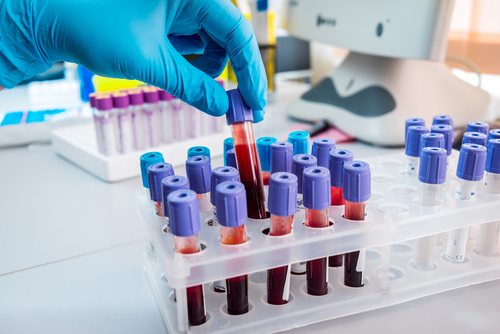 Major holder adds to stake in blood testing company.
Insiders in the health, pharmaceutical, and biotech space continue to buy shares of their beaten-down companies near today's prices.
The latest big buy? At shares of one of the smaller diagnostic plays, OncoCyte Corporation (OCX).
Last week, Broadwood Partners LP, which already owns more than 10 percent of shares in the company, added 1 million shares to their stake. At a price of around $2, this represented a $2 million buy.
Founded in 2009, OncoCyte works on the development and commercialization of non-invasive, blood-based diagnostic tests for the early detection of cancer. The company is also working on tests for liquid biopsies for detecting breast cancer.
Year-to-date, the company has seen shares trade between $1 and $6, depending on favorable news. Share spiked in January and have been sliding since, making the decline to around $2 about a 66 percent decline from the recent peak.
Action to take: The medical diagnostic business can be as though to analyze as favorable pharmaceutical drug treatments. However, the large buy by an insider that now owns over 9 million share is a good sign that shares will at least move higher in the coming months. At $2, buying shares is like buying an option without an expiration date.