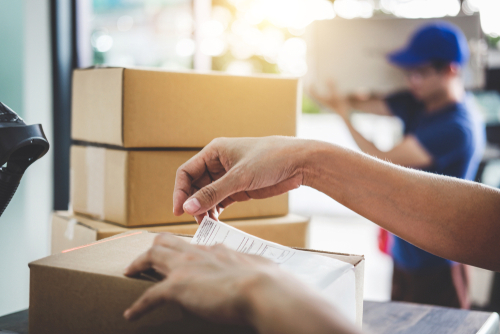 Insiders have never sold shares in the past three years.

While names related to transportation and trade haven't looked attractive in the midst of slowing global trade and tariff fears, insiders see an opportunity in Pitney Bowes (PBI).
On June 30th, Executive Vice President Jason Dies bought 1,500 shares, increasing his stake in the company by 25 percent. Insiders have been net buyers, with no insider sales at the company, for nearly three years.
Pitney Bowes provides mail and shipping fulfillment products and services, including sortation services for companies that need to qualify and send large volumes of mail, to businesses large an small. The company has struggled in recent years despite the growth of shipping thanks to a surge in online retailing.
Action to take: While shares look cheap at just five times earnings, as well as with a 4.7 percent dividend yield, shares are down over 50 percent in the past year and more than 80 percent over the past five years. While the company is clearly profitable right now, the market is still pricing it for bankruptcy due to its high levels of debt.
It's an interesting turnaround and value play, and could provide a great return going forward, but profitability would slow in a recession. So, shares are a buy under $5, but should be sold on any sign of a slowdown in the underlying business.