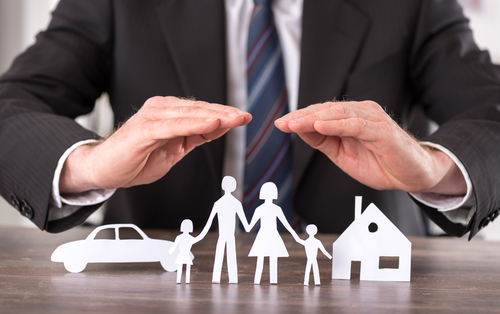 Multiple insiders pick up reinsurer's shares.
On Wednesday, July 31st, multiple insiders bought shares at Watford Holdings (WTRE). Those buys included 25,000 shares by CEO John Rathgeber, 25,000 shares by director Nicolas Papadopoulo, 2,500 shares by CFO Alexandre Scherer, and 1,500 shares by Chief Risk Officer Jon Levy.
Collectively, these insiders bought over $1 million in shares. Insiders have been buyers of the company earlier in the year, with a large cluster of buys back in May at far higher prices.
Special:
The Only 8 Stocks You Need for 2020
Watford Holdings engages as a property, casualty, and mortgage insurance and reinsurance company worldwide. Founded in 2013, it is headquartered in Bermuda and shares just went public earlier this year.
The company is currently trading at a loss, but looks to trade at just five times forward earnings. Revenue growth has been flat, but earnings growth is up 33 percent in the past year.
On a valuation basis, the company has a high level of debt, which isn't unusual for a reinsurance company. The company does trade around 0.5 of its book value, however, meaning if the company closed up shop it would likely be worth about twice as much as the current share price.
Action to take: We like the overall long-term stability of the reinsurance industry. With insiders already picking up shares in the high $20's near the IPO price, the opportunity to buy shares at or under $20 looks particularly attractive here.
Just Released: The Top 8 Stocks to Buy for 2020

Inside this Stock Research Report: The only 8 Stocks you need for reliable growth…how this pizza stock turned $10,000 into over $1 million…50 lousy stocks to dump now, and more!  These stocks don't make news. They just make money.