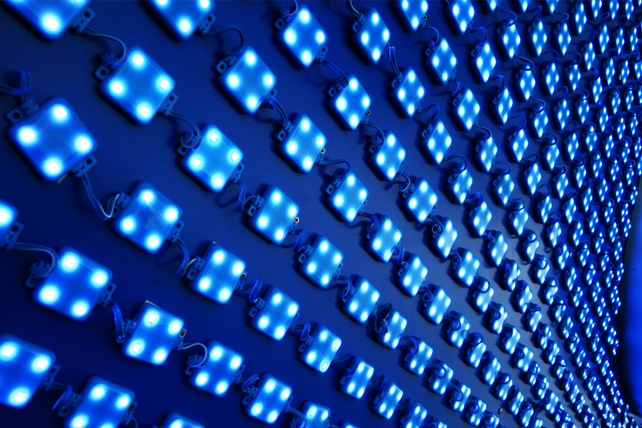 Loan Le Duy, a director at Cree (CREE), recently bought 1,000 shares. The buy increased her stake by over 6 percent, and came to a total cost of just over $105,000.
This marks the first insider buy at the company since late 2019. As with many tech names, insiders are generally sellers, although all insider activity over the past few years have been from directors, rather than C-suite executives.
Overall, insiders own just 0.5 percent of shares at the LED production and manufacturing company.
The Time to Invest in 5G Is NOW

Happy Woman Holding Phone AT&T has just become the first carrier to offer 5G coverage.

Sprint's 5G network is live in Phoenix, New York City, Washington, D.C., and Los Angeles.

T-Mobile has flipped the 5G switch in six cities...

And Verizon has launched its 5G network in 13 cities.

Nearly a decade in the making, 5G is finally here...

And just ONE stock is your No. 1 chance to profit from the 5G revolution.
Shares of Cree have performed well in the past year, with a 163 percent rise, far outpacing the 30 percent gain in the S&P 500 index. The company has been unprofitable in the past year, although revenue has been on the rise.
Action to take: Even with the company's poor operational performance in the past year and low insider buying, shares are on the move higher. That's a trend worth following, and traders can likely play a higher move here as market volatility wanes.
Shares don't pay a dividend, so investors should stick with a call option trade.
The June $125 call, last trading for about $12.50, is an attractive way to play the uptrend in shares from here. Traders can likely nab high double-digit profits on the trade, likely well before the option heads into expiration.