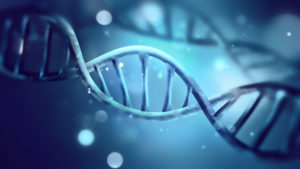 Timothy Springer, a director and major owner at Selecta Biosciences (SELB), recently bought 3,185,394 shares of the company. That trade came to over $5.4 million. The buy increased his total holdings to just over 16.05 million shares.
Another director made a 50,000 share buy at the start of October as well. There have been some insider sales in the past year, but they have been dwarfed by insider buys. Insiders own 17 percent of all shares of the immunogenetics company.
Shares of the biotech company are up 48 percent in the past year, although shares are trading on the low end of their 52-week range. The biotech company is in the clinical stage for therapeutic enzymes.
Stock Market Takeover… Your Chance to 3X

The whole trading game has changed.

Until recently Wall Street would always win and ordinary folks were left fighting over the scraps.

Not anymore. With new technology…Instant, commission free trades…And a smartphone in every pocket…

You could be your own broker and make upwards of 339% on this next trade.

Ordinary people are now flooding the market with capital that forces certain stocks to skyrocket.

And they are winning… collecting huge gains on stocks before Wall Street even knows what's going on.

If you know what to look for…You too can ride, the "Robinhood Effect" and cash in on the next big winner today.
Action to take: In spite of some small insider sales, the massive buys from an investor who already owns over 10 percent of the company are a strong sign that shares are undervalued and apt to head higher. Shares are a buy in the $2 range for traders looking for an interesting biotech play outside the Covid vaccine race dominating the industry.
While the company is too small to have many options available, the March 2021 $2.50 calls, trading with a bid/ask spread around $0.55, are near-the-money and could provide triple-digit returns should shares rally back to their 52-week high near $4.