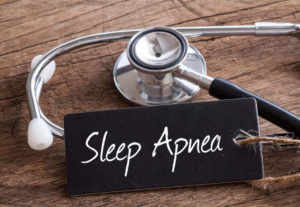 Sleep apnea technology company Inspire Medical Systems Inc (NYSE: INSP) has had a great year so far in 2020. After a significant, but brief, sell-off in early March, its been off to the races ever since. However, following their August 4 earnings report, the stock price shot higher before crashing down near the low by the end of the session. Since the release, some large insider sale transactions have occurred and may be an indication that the share price may be richly valued.
Special:
2,164% from AI Stock in a... Month?
Even medical companies couldn't escape business closures and the limiting of essential medical procedures. The company found that procedures began to recover in May and June. The CEO Tim Herbert discussed the recent addition of Medicare coverage and their new app:
"We now have Medicare coverage for Inspire therapy across the entire United States. In addition, we announced in the second quarter that Cigna, one of the leading health plans in the United States with approximately 16 million members in the U.S., is now providing coverage for Inspire therapy. Finally, we are excited to have recently released our Inspire Sleep app, which provides patients with a convenient way to learn about treatment options and manage their obstructive sleep apnea, and this is just the initial foundation of our digital platform for patient management."
While that info sounds good, the company was significantly impacted in the last quarter with a 32% decline in revenue on higher operating expenses. It's this part of the picture that appears to be impacting earnings projections into the 2021 fiscal year.
Since the earnings release, there have been three significant insider sale transactions. The transactions total 313,140 shares totaling over $33 million. The CEO and president of the company, Timothy Herbert, sold 80,000 of the total on August 6, just a day after the price reacted to the price reacted to the report. All three insiders sold a significant percentage of their holdings.
Action to Take: While it may not be a strong signal to short the stock, it is an indication of the potential for a breakdown in the stock and an overall feeling that the price may be overvalued. Consider a short opportunity if the price closes below $103 on higher volume.