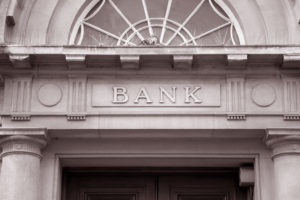 Banks are an out of favor part of the market right now. With interest rates back at zero, the profits from lending are lower as well. And while some big banks have reported solid earnings thanks to trading and investment banking, that can be an inconsistent source of revenue.
Nevertheless, one fund that describes itself as contrarian recently added shares of a big bank to their holdings, after taking profits in gold mining companies.
The bank? Wells Fargo (WFC). The contrarian fund Hexavest, based out of Canada, is partially owned by money management firm Eaton Vance. The buy comes as Wells Fargo has lost about 60 percent in the past year, far underperforming other big banks down around 40 percent on average.
While earnings at Wells disappointed last week, the bank is still coming off of years of underperformance due to poor management and a series of scandals as a result.
Action to take: Wells Fargo shares are relatively undervalued to other big banks, and shares are oversold here. Investors who buy now are getting a modest dividend and a big bank trading at about 12 times forward earnings. More importantly, they're getting a bank stock at 0.6 times book value, and 1.3 times price to sales.
For traders, the January 2021 $25 call, right at-the-money, looks like a solid speculation. Trading for about $0.92 per contract, traders should look for a pop in shares to deliver a quick mid-to-high double-digit rally. Use any bounce to take profits off the table before time premium declines.