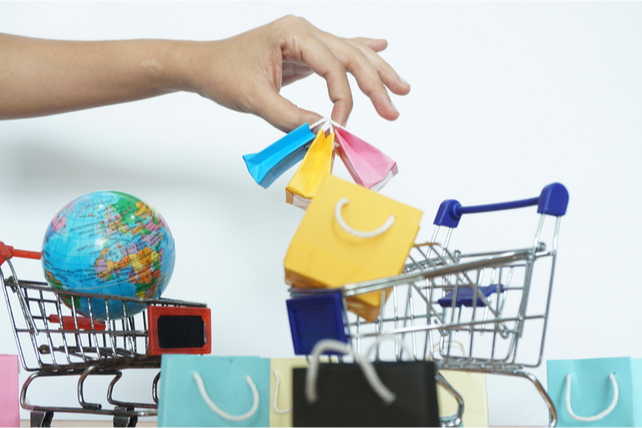 Early sales numbers for the last quarter of 2020 are starting to come in. There's some good news and some bad news. The good news is that sales are rising. The bad news? The rate of the rise is slowing down.
That's understandable. Many major retailers were able to see sales rise thanks to increased ecommerce trends. As customers have completed that shift, the rate is starting to stabilize. However, there's still some trading opportunities as a result.
Case in point: Costco (COST). The warehouse club retailer saw its ecommerce sales rise 61.6 percent in December. That's a big move, but it's also a slowdown over prior months. The company also reported same-store sales rose 10.9 percent.
Despite those great numbers, the rate of the slowdown in growth has spooked investors—at least for now. Shares of Costco have been declining in recent sessions. But with sales numbers like this, chances are earnings will be great. Traders looking beyond the slowdown are still seeing sizeable real growth right now, especially for a retailer.
Action to take: The March 2021 $380 calls are a solid rebound play here. Shares have touched on the $380 range a few times in recent weeks only to pull back. The calls last traded around $9.25. Traders should look for a mid-double-digit rebound in these options as the share price recovers. Shares will likely trend higher far before the company's next earnings report on March 4th.
Special:
The Time to Invest in 5G Is NOW!