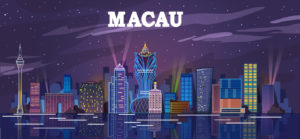 If you've been following unusual option activity over the past two months, there has been a lot of activity on companies that benefit from reopening. One of the most targeted areas have been casinos like MGM Resorts International (NYSE: MGM) and Caesars Entertainment Inc (NASDAQ: CZR), but it has also extended to other areas of travel and leisure. On Thursday, it was Melco Resorts & Entertainment Ltd (NASDAQ: MLCO) turn as option traders are looking for its price to move.
Melco is a developer, owner and operator of integrated resort facilities in Asia and Europe. One of their properties is the Altira Macau, which is an integrated urban resort in Cotai, Macau. Their portfolio also includes Mocha Clubs and Studio City, which are both in Macau. Mocha Club operates the largest non-casino collection of electronic gaming machines in Macau. The company also has resorts in the Philippines and the Republic of Cyprus.
The option volume for MLCO was over 2.7 times the average, with put volume over 3.3 times the average. The call volume was over five times that of the put volume with 57% of the activity occurring in between the market. For the put volume, 90% of the activity occurred at the bid price, which is a bullish strategy where the option is sold.
Most of the put activity was part of a bullish combination in which the 16 OCT 20 $16 put is sold, the $19 was bought and the $22 call was sold. In this trade, the puts were sold to pay for the long call vertical.
Action to Take: The 6,500-contract order that was filled in two prints reaches maximum gain if the price closes above $22 by expiration.
Option traders may want to consider placing a trade like the call vertical part of the trade. The 20 NOV 20 19/22 long call vertical can be bought for around $1.05.