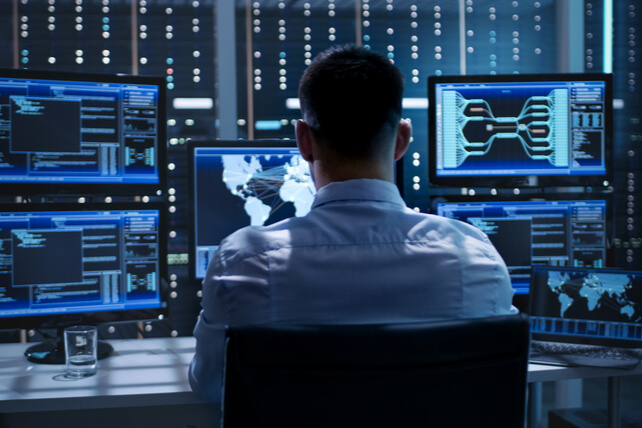 With so many new technologies unfolding today, big data is sometimes lost in the shuffle. But by using algorithms and artificial intelligence data can be processed in different ways, sometimes yielding different solutions to problems or a new view of data than human intelligence can provide.
That has the potential to make huge changes to society. But it's a story that's somewhat out of favor right now.
Consider the case of Palantir Technologies (PLTR). The company beat on sales in its most recent earnings report, and revenue is up 49 percent over the past year, but its outlook came in a bit weak. That led to a drop in shares, compounded by analysts downgrading the stock as a result.
While shares have now been knocked down, they're still up about 66 percent over the past year, more than double the S&P 500. The company's move towards profitability has sent shares from 200 times forward earnings a year ago to 125 times.
Action to take: Shares are starting to look oversold following their big hit this week, and could be in for a longer-term rebound. That could bode well for shareholders, especially if the company continues to increase its sales and revenues, even if it remains cautious on guidance.
Traders may like the February $25 calls. Last going for about $1.70, they stand a good chance of moving in-the-money on a recovery in shares. With a 50-day moving average for shares near $25, this is a reasonable place for shares to pause on a move higher.
Disclosure: The author of this article has a position in the company mentioned here, and intends to further trade after the next 72 hours. The author receives no compensation from any of the companies mentioned in this article.