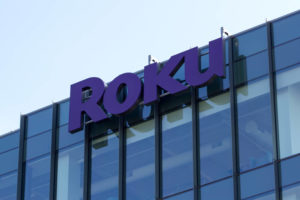 Roku Inc (NASDAQ: ROKU) has had a really strong week of trading as the price has rallied from around $145 to $185. As the price was building its base and taking off, the Chairman and CEO has been hard at work selling some of his holdings. While there are many reasons why an insider would sell their shares, the precarious perch the market finds itself on right now should be a warnings sign for investors.
Insider selling can be more difficult to interpret since there can be multiple reasons for someone to sell but only one reason to buy. However, it's still relevant to look at as a means to identify when the valuation is extreme. Not every insider transaction is the same as a person's position in the company is important. In the case of ROKU, it's the chairman and CEO doing the selling.
Anthony J. Wood is the CEO and chairman of ROKU. Over the past month, he has sold 735,000 shares totaling over $110 million. The selling occurred across three separate transactions. Despite the selling, he is still largest direct holder of shares at 46.4%. Insiders own a relatively small amount of the company's shares directly at 360,000 shares or 0.3% of the shares outstanding.
Action to Take: The selling isn't exactly a sign to short Roku. However, Wednesday's selling is an example of the potential for profit-taking. If the profit-taking continues, it is a potential short with a close below $167.