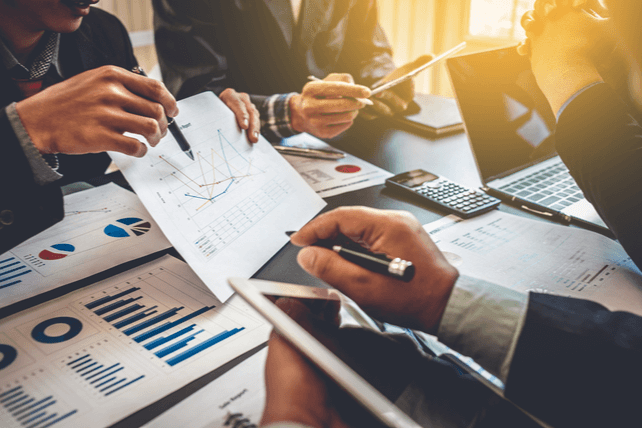 During bear markets, retail investors get fearful. But the wealthy and institutional investors know it's time to buy – even if it may be months or years for a buy to pay off.
With the market down and the economy moving into reverse as inflation takes a bite, valuations in many sectors are compelling enough to entice new investments and merger activities now. Those who follow those trends could fare well in the future.
While there are plenty of examples in the tech space right now, one old-school example is telling. Berkshire Hathaway (BRK-B) has now picked up about 20 percent of the shares of Occidental Petroleum (OXY).
For accounting purposes, the company can now list some of Occidental's earnings on their balance sheet – and it's likely not the end of Berkshire's buying.
Action to take: While energy stocks look more attractive after their recent dip, Berkshire Hathaway is trading at a decent valuation for the conglomerate.
Shares are flat over the past year now, having peaked in March and given up much of their gains. But they're building now, as seen with the acquisition of Occidental shares. Investors may want to tag along for the rebound, although the stock famously doesn't pay a dividend.
For traders, Berkshire's January 2023 $320 calls, last going for about $7.05, can likely turn a modest move in shares higher into a mid-to-high double-digit profit.
Disclosure: The author of this article has a position in the company mentioned here, and may further trade after the next 72 hours. The author receives no compensation from any of the companies mentioned in this article.