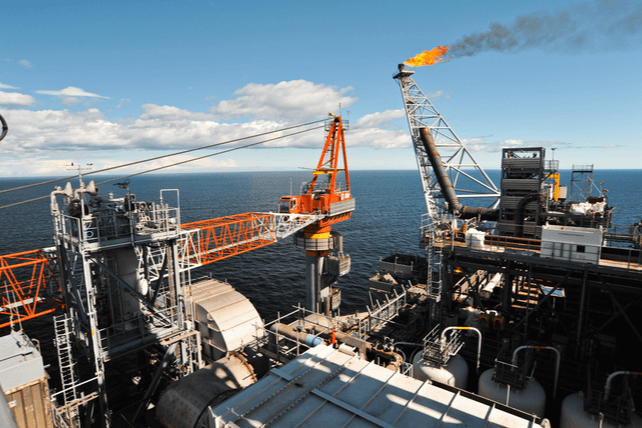 Studies have shown that as much as half of an investor's total return over a lifetime can come from receiving and reinvesting dividends. Combined with the timing of a trader, investors who buy into out-of-favor income stocks can lock in relatively high yields and see further capital gains.
The pandemic caused a number of companies to reduce or even cut dividends entirely. Some have brought them back, some haven't. The overall result? A fewer number of companies defined as dividend aristocrats.
Investors should target this rare group, as they represent companies that have an unparalleled record of not just paying a dividend, but growing it for at least 25 years in a row. 2021 has seen only 65 such companies.
One company just upped its dividend to stay on that list, and also looks like a solid short-term trade now. The company? ExxonMobil (XOM).
The energy giant is benefiting from an out-of-season move higher in energy prices amid strong demand and limited supplies.
Action to take: The one-cent raise in the dividend isn't much, but shares do yield 5.5 percent, making for a better return over time than cash in the bank or even most bond holdings. Investors can potentially hold onto shares for years, given how long it will take for greener sources of energy to become a bigger part of the energy market.
For traders, shares are in a strong uptrend that's likely to continue. The March $70 calls, last going for about $1.70, can leverage that move higher in the coming months.
Disclosure: The author of this article has a position in the company mentioned here, and may further trade after the next 72 hours. The author receives no compensation from any of the companies mentioned in this article.