The 5G boom is already here.
And it could very well create a $12 .3 trillion opportunity.
All as it disrupts major industries — from retail to education, transportation to entertainment, the Internet of Things, etc.
There's so much potential, analysts at Cowen have said a 5G "revolution is coming."
"5G will usher in this revolution and have a 'game-changing' impact on society. Certainly, there are already several technologies including artificial intelligence, robotics, the Internet of Things, quantum computing, etc. that have already impacted our lives a great deal. 5G will serve as the 'glue' for these foundational technologies to come together–and that convergence will form 'the fourth industrial revolution,'" they said, as quoted by Barron's.
Even better, the profit potential is sizable.
When 3G networks hit in 1998, it forced stocks like Qualcomm (QCOM) from $2 to $67.
When 4G hit in 2008, stocks like Crown Castle (CCI) jumped more than 540%. American Tower Corporation (AMT) exploded from nearly $30 to more than $265.
Related stocks hold the very same potential thanks to a monster 5G boom that even President Trump supports. In fact, he recently noted:
"I want 5G, and even 6G, technology in the United States as soon as possible. It is far more powerful, faster, and smarter than the current standard. American companies just step up their efforts, or get left behind. There is no reason that we should be lagging behind on something that is so obviously the future.
That came just a few months after the President directed the U.S. Commerce Department to develop a comprehensive national spectrum strategy to help user in 5G wireless networks.
The President simply wants the U.S. to crush other countries, most notably China, when it comes to commercializing 5G services. That alone is bullish for 5G stocks.
But Just What is 5G Technology?
5G can process up to 10,000 megabits per second – well above the 100 with 4G.
Such speeds will help usher in the Internet of Things (IoT), interactive television, social gaming, virtual reality (VR), augmented reality (AR), robotics, automated vehicles, healthcare imaging and diagnostics just to name a few. 5G will help eliminate slow connection speeds, and help connect many, many devices that share large amounts of data in real time.
It will help usher in new experiences such as virtual and augmented reality with quicker speeds and lower latency. It can help speed up "mission critical" communications with infrastructure, vehicles, and even medical procedures.
It can also help pave the way for the internet of things, connecting millions of devices.
However, this is just the start, as 5G begins to shift the world as we know it. With governments, and corporations leading the charge, the 5G could be one of the most explosive.
The story is quickly fueling a multi-trillion-dollar boom for top stocks such as:
Top 5G Stock No. 1 — Qualcomm (QCOM)
Company President, Cristiano Amon summed up the opportunity with this.
"We created the fundamental wireless technology that goes into 3G, 4G, and now 5G. We also create semiconductors to power a number of devices. So, we provide wireless engines for the world, not only for the majority of smartphones, but also into connected cars and connected PCs," as quoted by Forbes.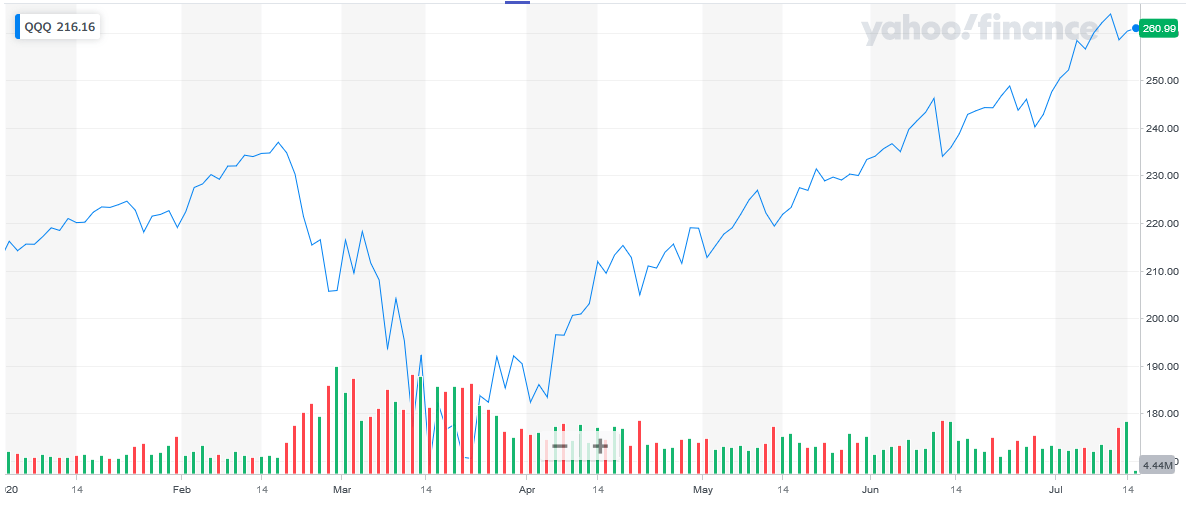 "Most people don't realize we also provide the chipsets that go into WiFi access points. We have the number one position in both retail and enterprise on WiFi, whether it's in the office, or in the home. And we continue to expand to other industries – wireless technologies can go everywhere. And as you said, 5G is front and center of what we do right now. This transition to 5G is one of the biggest opportunities Qualcomm has ever had."
On Apple's eventual rollout of 5G phones, Susquehanna says QCOM should see a strong tailwind from that catalyst, and raised its price target from $105 to $110.
Top 5G Stock No. 2 — Inseego Corp. (INSG)
Inseego Corp. engages in the design and development of mobile, Internet of Things (IoT), and cloud solutions for large enterprise verticals, service providers, and small and medium-sized businesses worldwide. The company provides wireless 3G, 4G, and 5G hardware products for vertical markets, including private LTE/5G networks, First responders network authority/Firstnet, SD-WAN, telematics, remote monitoring and surveillance, and fixed wireless access and mobile broadband devices.
"As we enter the next phase of 5G technology, we continue to work closely with scores of operators worldwide who are moving beyond tests and trials into full-scale commercial deployments towards mainstream adoption by both consumers and enterprise customers," says company Chairman and CEO, Dan Mondor.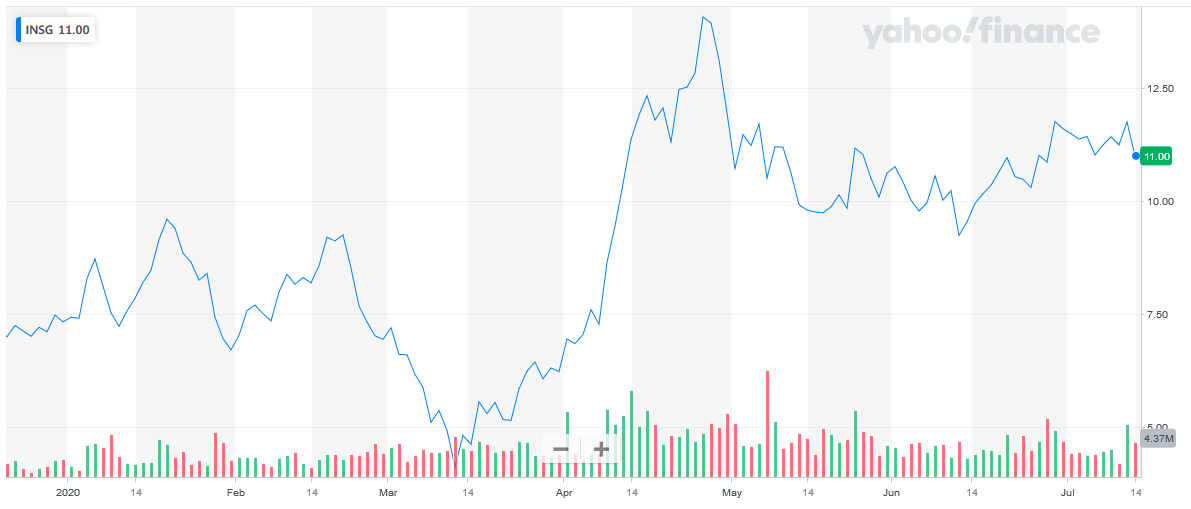 Canaccord Genuity analysts also just reiterated a buy rating on the stock with a price target of $13, thanks to demand and supply for mobile broadband, and 5G demand. "As evidenced by the company's growing list of active 5G trials, Inseego's growing sales team continues to build an impressive pipeline of new opportunities," he said.
In addition, analysts at Stifel just said INSG is an early leader in the 5G space, initiating coverage with a Buy rating with a $13 price target.
Top 5G Stock No. 3 – Defiance 5G Next Gen Connectivity ETF (FIVG)
FIVG offers investors liquid, transparent and low-cost* access to companies engaged in the research & development or commercialization of systems and materials used in 5G communications. Some of its top holdings include Ericcson, Nokia, Qualcomm, Analog Devices, Xilinx, and American Tower Company. All for less than $30 a share at the moment.
"The Defiance Next Gen Connectivity ETF is the first ETF to emphasize securities whose products and services are predominantly tied to the development of 5G networking and communication technologies. FIVG does this by tracking the BlueStar 5G Communications Index, and FIVG attempts to invest all, or substantially all, of its assets in the component securities that make up the Index," says ETF Trends.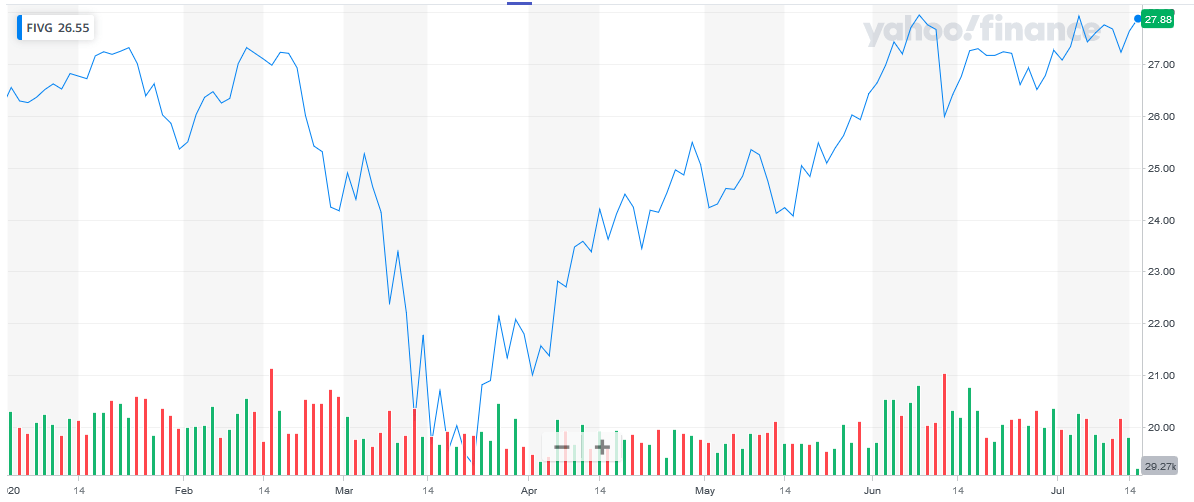 Top 5G Stock No. 4 – First Trust Indxx NextG ETF (NXTG)
The First Trust Indxx NextG ETF, formerly First Trust Nasdaq Smartphone Index Fund, seeks investment results that correspond generally to the price and yield (before the Fund's fees and expenses) of an equity index called the Indxx 5G & NextG Thematic Index SM. The Fund will normally invest at least 90% of its net assets (including investment borrowings) in the common stocks and depositary receipts that comprise the Index. Some of its top holdings include Equinix, CryusOne Inc., Infosys Ltd., and NXP Semiconductors.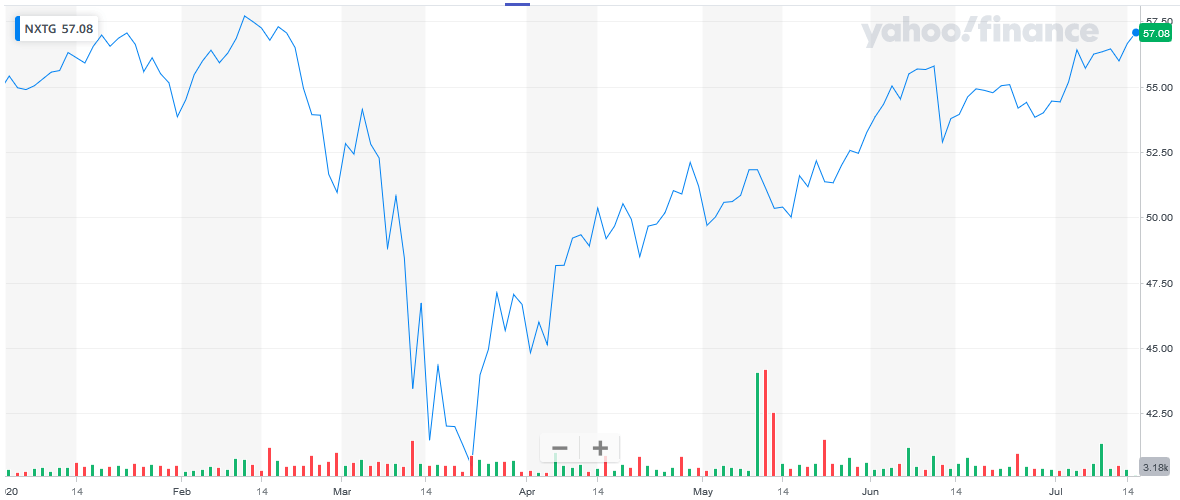 Top 5G Stock No. 5 – Micron Technology (MU)
Micron Technology Inc. develops the hardware used in manufacturing both semiconductors and computers worldwide. It's been involved, in making plans for the 5G boom for some time, already developing a multi-chip package for use in 5G modems.
In fact, it'll help provide modems with the capability to run as much as 20 times faster than current modems. And Micron products will be used in every sector that uses 5G.
5G will bring massive improvement in data speeds, and data centers will have to be upgraded to handle the increased bandwidth. This is because 5G will need a frequency spectrum between 28 and 39 gigahertz. Therefore, 5G networks will require 100 times more resources than a 4G network, for example, which also means that they'll need more storage.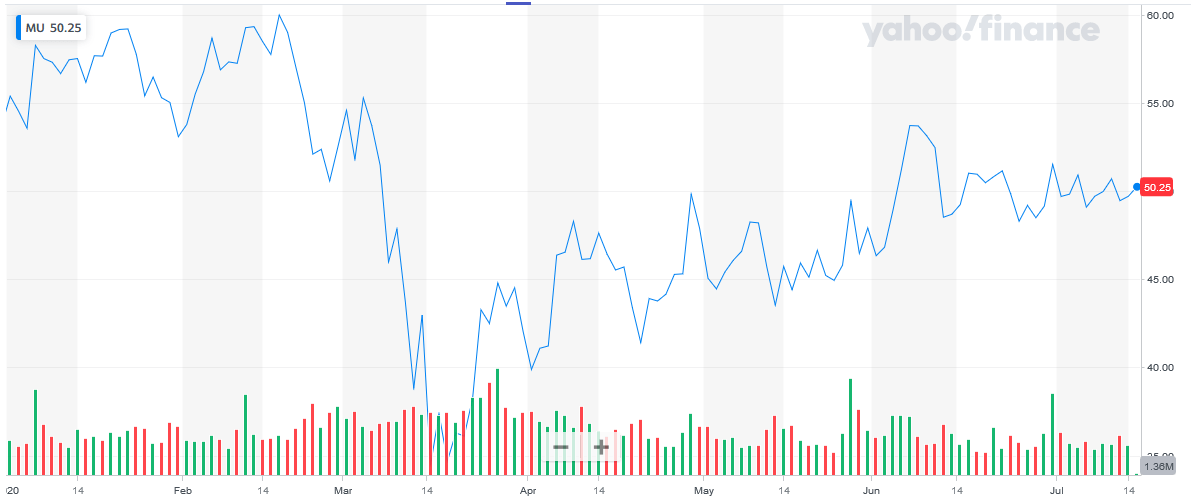 As a result, demand for Micron's memory chips could increase substantially.
"Vast and fast is 5G's major theme, and Micron memory and storage help enable this revolution. Technology is already in place from Micron and our ecosystem partners to begin delivering the scalability, capability, security and efficiency that 5G promises. The move from 4G broadband to 5G exponentially increases the amount of data that systems need to consume, filter and store," says the company.