The 5G boom is already here.
Analysts at Cowen & Co. already refer to it as a "coming revolution."
"5G will usher in this revolution and have a 'game-changing' impact on society. Certainly, there are already several technologies including artificial intelligence, robotics, the Internet of Things, quantum computing, etc. that have already impacted our lives a great deal. 5G will serve as the 'glue' for these foundational technologies to come together–and that convergence will form 'the fourth industrial revolution,'" they said, as quoted by Barron's.
Others believe it could usher in a $12 trillion boom that will transform just about every industry, and life as we know it.
Not only will it have an unrivaled impact on society, it'll impact healthcare and transportation to defense, banking, you name it. Even cash flowing into the opportunity is staggering. The U.S. committed up to $400 million to 5G over the last three years.
Just What is 5G Technology?
1G allowed us to walk and talk at the same time. 2G allowed us to walk, talk and send texts. 3G allowed us to do all of that, and use the Internet. 4G allowed gave us all of those options and allowed us to stream. Unfortunately, by today's standards, 4G is too slow. In fact, it "only" has a download speed of 100 megabits per second.
Meanwhile, 5G can process up to 10,000 megabits per second.
Such speeds will help usher in the Internet of Things (IoT), interactive television, social gaming, virtual reality (VR), augmented reality (AR), robotics, automated vehicles, healthcare imaging and diagnostics just to name a few. 5G will help eliminate slow connection speeds, and help connect many, many devices that share large amounts of data in real time.
Now, There's even talk of 6G technology
According to Daily Star, a new 6G microchip has been developed that may beable to transmit data more than 30 times faster than 5G. "They believe its connection is so fast, it can download a Netflix film in less than a blink of an eye at an incredible 1,000 gigabits per second."
It's the ultimate disruptive technology that could double, if not triple related stocks.
5G Opportunity No. 1– Qualcomm (QCOM)
Qualcomm invents breakthrough technologies that transform how the world connects, computes and communicates, says the company.
"When we connected the phone to the Internet, the mobile revolution was born. Today, our inventions are the foundation for life-changing products, experiences, and industries. As we lead the world to 5G, we envision this next big change in cellular technology spurring a new era of intelligent, connected devices and enabling new opportunities in connected cars, remote delivery of health care services, and the IoT – including smart cities, smart homes and wearables."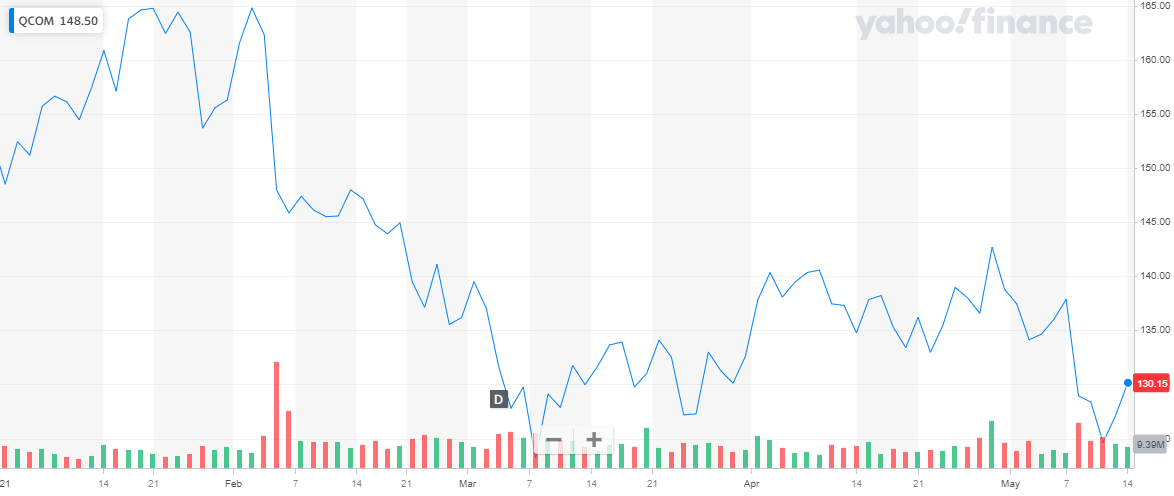 QCOM expects global smartphone makers to ship up to 450 million 5G handsets in 2021, and another 750 million by 2022. Two, Qualcomm President Cristiano Amon appears excited about the 5G boom, as well.
"We created the fundamental wireless technology that goes into 3G, 4G, and now 5G. We also create semiconductors to power a number of devices. So, we provide wireless engines for the world, not only for the majority of smartphones, but also into connected cars and connected PCs," as quoted by Forbes.
5G Opportunity No. 2 — Inseego Corporation (INSG)
Inseego provides wireless 3G, 4G, and 5G hardware products that address various markets, including fleet and commercial telematics, aftermarket telematics, smart city infrastructure management, remote monitoring and control, wireless surveillance systems, security and connected home and fixed wireless access, and mobile broadband devices.
At the moment, INSG is an under the radar 5G stock, but that may not be the case much longer.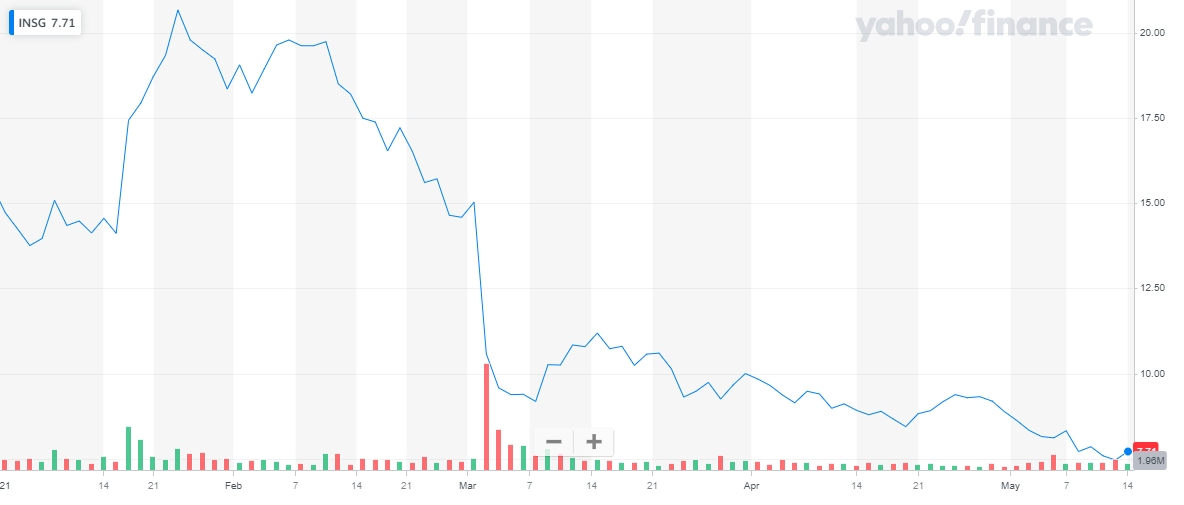 "Inseego's transformation into a pure-play 5G solution company continues at a rapid pace, as evidenced by both significant year-over-year growth in our 5G and SaaS revenue and the improving gross margin as a result of this growth. We launched multiple new enterprise 5G products in North America, EMEA and Asia-Pacific, and we achieved a major milestone with T-Mobile certifications of these new indoor and outdoor 5G fixed wireless products," said Inseego Chairman and CEO Dan Mondor.
"We are seeing tremendous traction with our industry-leading 5G product portfolio and Inseego Manage SaaS solutions across global markets.Inseego has made a remarkable transformation over the last coupleof years and the company is better positioned than ever on almost every possible measure."
5G Opportunity No. 3 – Defiance 5G Next Gen Connectivity ETF (FIVG)
FIVG offers investors liquid, transparent and low-cost access to companies engaged in the research & development or commercialization of systems and materials used in 5G communications. Some of its top holdings include Ericcson, Nokia, Qualcomm, Analog Devices, Xilinx, and American Tower Company. All for less than $35 a share at the moment.
"The Defiance Next Gen Connectivity ETF is the first ETF to emphasize securities whose products and services are predominantly tied to the development of 5G networking and communication technologies. FIVG does this by tracking the BlueStar 5G Communications Index, and FIVG attempts to invest all, or substantially all, of its assets in the component securities that make up the Index," says ETF Trends.
5G Opportunity No. 4 – Global X Internet of Things ETF (SNSR)
What we like most about ETFs is the diversification they offer, at less cost.
For example, if we were to buy 100 shares of each stock in any ETF, it could cost tens of thousands of dollars, if not hundreds of thousands. However, an ETF not only offers exposure to all of the stocks it carries, but it does so at the fraction of the cost.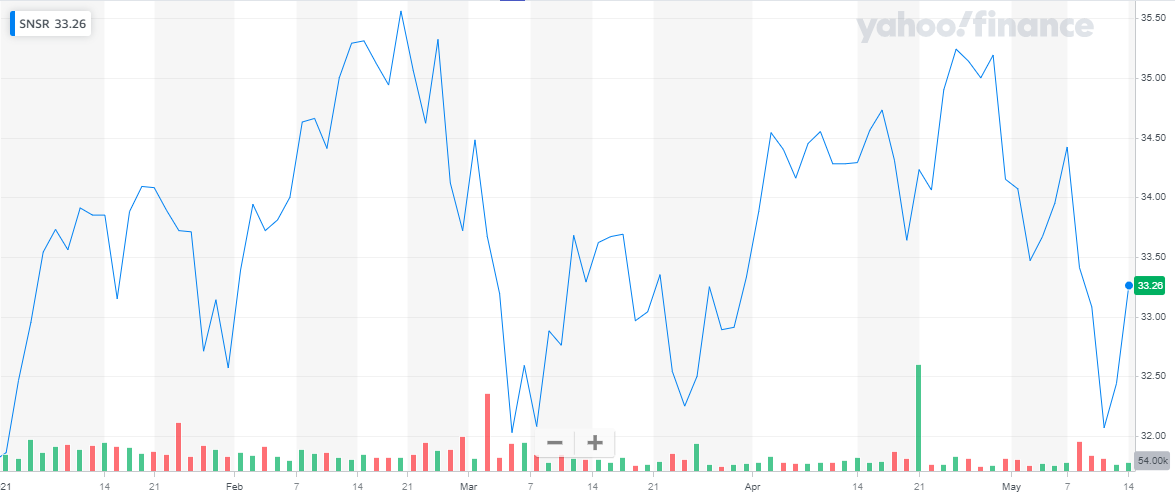 Look at the Global X Internet of Things ETF (SNSR) for example. It seeks to invest in companies that stand to potentially benefit from the broader adoption of the Internet of Things (IoT), as enabled by technologies such as WiFi, 5G telecommunications infrastructure, and fiber optics.
At the moment, SNSR trades at $32.25 a share, and provides exposure to Garmin, ST Microelectronics, Skyworks Solutions, ADT Inc., Johnson Controls, Dexcom, and many more.
5G Opportunity No. 5 – First Trust Indxx NextG ETF (NXTG)
NXTG offers us similar exposure to 5G stocks at less cost, as well.
The First Trust Indxx NextG ETF, formerly First Trust Nasdaq Smartphone Index Fund, seeks investment results that correspond generally to the price and yield (before the Fund's fees and expenses) of an equity index called the Indxx 5G & NextG Thematic Index.
At the moment, the ETF trades at just $70.65 a share, and offers exposure to Lenovo Group, LG Electronics, Wipro Ltd., Juniper Networks, Cisco Systems, and NXP Semiconductors.