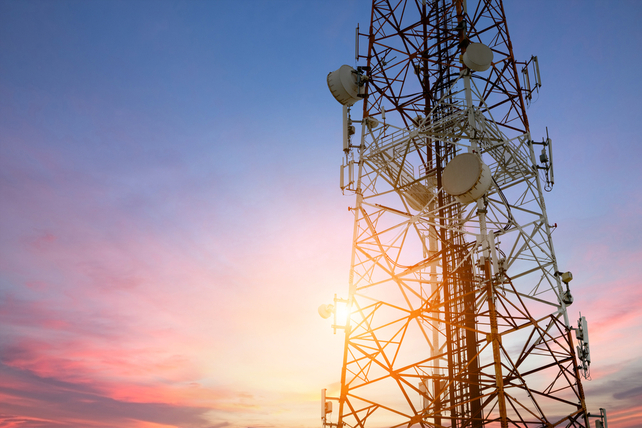 The past few years has held the promise of untold riches from a powerful tech trend named 5G. Simply the latest cell network, 5G enables faster processing and download speeds, and a greater network capacity given the rising number of pieces of tech connected to the internet.
While there have been some winners and losers in the space over the past few years, it's taken a backseat to other tech trends. But that may be changing.
Top 5G play Qualcomm (QCOM) is a leader in wireless technology. It's one of the best players as its products end up in nearly every 5G networked device, regardless of who gets the logo on the outside of the product. The company's library of patents and royalty business model makes for a profitable business indeed.
My #1 EV Stock (NOT Tesla)

I believe this little-known company will be the next EV giant.

Its car is faster than Ferrari's F8, McLaren's 720S and Porsche's 911 Turbo. Yet it's 100% electric.

And while it's a marvel of American engineering...The CEO wants it to be an everyman's car... and plans to ship out 1 million per year.

Already, it's set to grow faster than Tesla, Amazon and Facebook... COMBINED. Sales could DOUBLE to $5.5 billion in 2023... then almost double again to $9.9 billion a year after that.

Simply put, this company could be on the verge of a HUGE run.
Yet shares are down this year, although they are up 46 percent over the past 52 weeks. With 276 percent earnings growth and 52 percent revenue growth, this is one tech trend that isn't being impacted by the semiconductor shortage. Following a double bottom in early May, shares seem on the rise once again, and the company is starting to see analyst upgrades.
Action to take: Investors may like shares here. The company just raised its annual dividend by nearly 5 percent, and shares yield just over 2 percent here.
For a trend higher, the September $145 calls, going for about $4.05 look like a reasonable bet here for high double-digit return potential in the coming weeks.
Disclosure: The author of this article has a position in the stock mentioned here, and may make a trade this company after the next 72 hours. The author receives no compensation from any of the companies mentioned in this article.