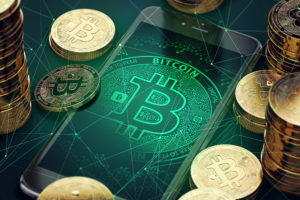 Robinhood traders are livid at the platform's decision to cut off trading in popular trades over the past week. They're looking to take their money elsewhere, which could quickly undo the million new accounts that were created in the last month.
If that's the case, there are only a few other brokerage firms that will allow full trading right now in every stock out there. But traders are also looking to get out of the system by buying cryptocurrency.
That narrows the number of opportunities significantly. However, Square (SQ) seems to be hitting all the right notes. The payment platform company has added Bitcoin as a store of value for accounts instead of dollars. And while best known for payments, the company did start allowing stock trading on in its Cash App last year.
The company is barely profitable, but has been growing revenue by 140 percent in the past year and earnings are up by 25 percent, all while adding this increased functionality. That points to a huge win ahead as the company gathers more assets under its various platforms.
Action to take: Shares are still about 10 percent off their all-time highs, and still look like an excellent long-term holding for investors.
For traders, the June 2021 $250 calls are a solid bet here. Trading for about $21.50, a renewed rally in shares should move these options in-the-money. Traders should look for mid double-digit gains on the trade, and to take profits before the time premium starts to work against the option.