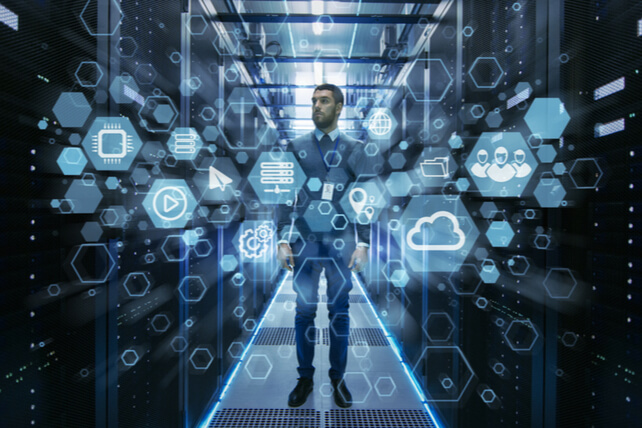 Companies that can pivot to new business lines can thrive. Those that don't are likely to be poor performers at best, or go out of business.
One European conglomerate, in business for over a century, is looking to expand into the cloud space, going toe-to-toe with big US tech giants. That's resulting in strong operational performance, and a chance to move beyond industrial roots.
That player? Siemens (SIEGY). The German company was founded in 1847, and is one of Europe's largest companies. The company is expanding into what it calls "digital industries" but what really means infrastructure and cloud storage. The company is also working on infrastructure and digitally-connected businesses, truly expanding into multiple new technological markets.
My #1 EV Stock (NOT Tesla)

I believe this little-known company will be the next EV giant.

Its car is faster than Ferrari's F8, McLaren's 720S and Porsche's 911 Turbo. Yet it's 100% electric.

And while it's a marvel of American engineering...The CEO wants it to be an everyman's car... and plans to ship out 1 million per year.

Already, it's set to grow faster than Tesla, Amazon and Facebook... COMBINED. Sales could DOUBLE to $5.5 billion in 2023... then almost double again to $9.9 billion a year after that.

Simply put, this company could be on the verge of a HUGE run.
This pivot has allowed earnings to rise nearly 250 percent over the past year, and revenue is up 106 percent over the past year. Despite this surge in revenues, shares are up only 20 percent over the past year.
Action to take: Shares trade at 18 times earnings. The company cut its dividend during the pandemic, but shares yield a respectable 2.6 percent right now with room for more to grow. As long as the company can continue to grow, this is one surprising stock that could lead to big gains in the next few years.
Shares currently trade on the pink sheets in the US, meaning that no options trade on the stock at this time.
Disclosure: The author of this article has no position in the company mentioned here, but may trade after the next 72 hours. The author receives no compensation from any of the companies mentioned in this article.