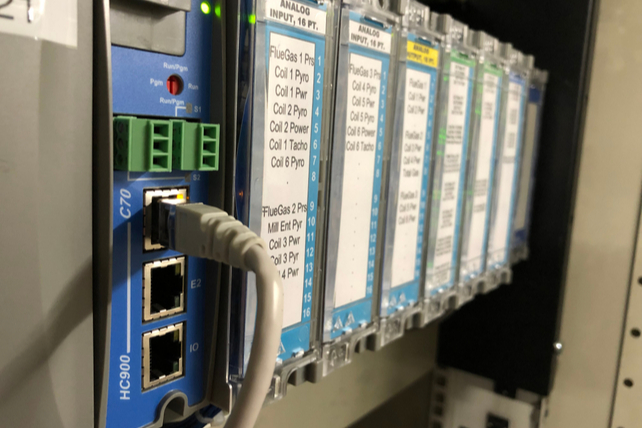 The overall stock market dropped last week amidst a deluge of corporate earnings. Among a sold-off name is an industrial giant that has been making some modern pivots. While sales dropped last year, the company managed to grow earnings year-over-year.
Even better? The firm gave a buoyant outlook that indicated a move towards higher growth in the year ahead.
The firm? Honewell (HON). It's a name best known for air conditioning equipment and other "old-school" industrial products. The company is making big strides into other areas of tech, however, including quantum computing and business applications for blockchain use.
With solid earnings but a dropping share price on last week's weak market action, the company now looks fairly valued and poised to move higher. Shares have performed about in-line with the stock market over the past year.
Action to take: Investors may like shares here, as there's reasonable upside potential as well as a 1.9 percent dividend payment as well. The company has done a solid job of raising its payout in recent years.
Special:
The Time to Invest in 5G Is NOW!
For traders, the June 2021 $200 calls are a near-the-money trade with high return potential. Last going for about $13.40, traders can likely book high double-digit returns on a bounce higher in shares in the coming weeks.