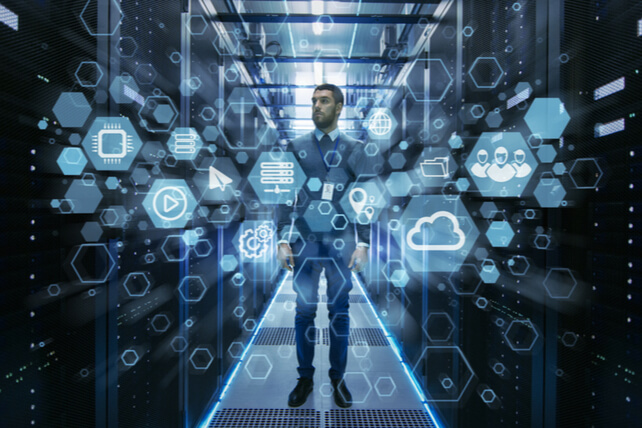 With traders uncertain as to the market's next move, a great way to find opportunities is to look for the best values in each sector. For big tech, only a few companies look attractive now.
That's because the market rally of the past year has led to a high valuation in terms of earnings, sales, and other traditional measures. However, some values remain, particularly in a company that largely sat out the rally and can move higher.
The big tech play? Cisco Systems (CSCO). The maker of modems and routers has been a key part of digital infrastructure for decades. Shares underperformed the stock market in 2020, and have underperformed the S&P 500 by 20 points in the past year.
My #1 EV Stock (NOT Tesla)

I believe this little-known company will be the next EV giant.

Its car is faster than Ferrari's F8, McLaren's 720S and Porsche's 911 Turbo. Yet it's 100% electric.

And while it's a marvel of American engineering...The CEO wants it to be an everyman's car... and plans to ship out 1 million per year.

Already, it's set to grow faster than Tesla, Amazon and Facebook... COMBINED. Sales could DOUBLE to $5.5 billion in 2023... then almost double again to $9.9 billion a year after that.

Simply put, this company could be on the verge of a HUGE run.
But the company's growing enterprise tech division could give it a new business line with large potential profit margins, in addition to its core business.
Action to take: Shares pay a 2.8 percent dividend right now, a better source of current income than most bond yields. And the company tends to raise its dividend as well, including a 3 cent rise from last year's dividend.
Shares have started trending higher in recent months, offering a potential for better returns in the months ahead. That bodes well for traders buying call options. The October $55 call, going for about $1.65, looks attractive for such an uptrend.
Disclosure: The author of this article has no position in the stock mentioned here, but may trade this company after the next 72 hours. The author receives no compensation from any of the companies mentioned in this article.