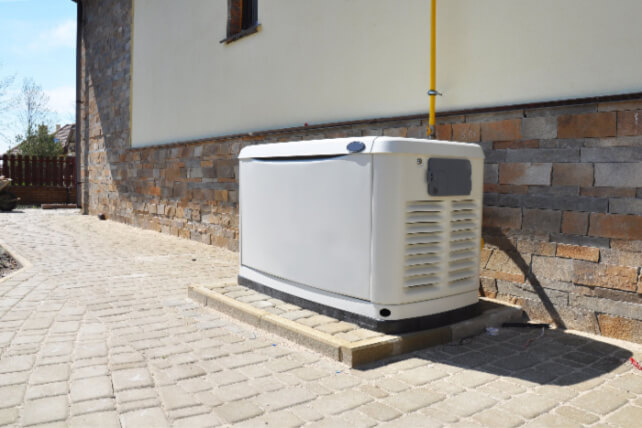 The world is in the grip of an energy crisis. Shortages in Europe could lead to brownouts this winter, or reduced energy available for things like home heating. In the meantime, the US faces a number of potential issues like wildfires, heat waves, and hurricanes, which can wreak havoc on the power grid.
While improvements will continue over time, power interruptions are a way of life. And they could continue to be so for some time.
A handful of companies are looking to benefit from this trend by providing a solution in the form of backup power generators. The leading name in the US is Generac (GNRC). The company leads in residential power generation, but also serves commercial and industrial markets.
2 Dividend Stocks that Deliver Cash Weekly

Are you still looking for consistent income in this inflation ridden economy?

There is a better way.  I just revealed the Holy Grail of dividend stocks - a safe, reliable and consistent stock that pays dividends EVERY single week - 52 times a year.

It's simple: Buy the stock this Monday and you'll get your first dividend payout in your bank account this Thursday....and then every Thursday after for as long as you own the stock!
Shares have been hit hard in the last year, with a 61 percent haircut. Yet the company is also seeing strong growth, with a 23 percent rise in earnings and a 40 percent jump in revenue. That's taken shares from 59 times earnings in the last year to 14 times forward earnings today.
Action to take: Shares look like a value play here, and if growth continues, the share price will rise in time. The company doesn't pay a dividend at the moment.
For traders, the January $190 calls, last going for about $17.00, offer mid-double-digit upside on a swing higher in shares in the coming months. The options may get slightly cheaper in the coming days as markets remain in a short-term downtrend.
Disclosure: The author of this article has no position in the company mentioned here, but may trade after the next 72 hours. The author receives no compensation from any of the companies mentioned in this article.