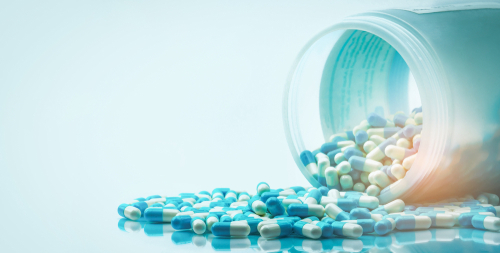 Big trade bets shares will rally in July.

Shares of AbbVie (ABBV) dropped nearly 15 percent on news that it was planning to acquire Botox maker Allergan. One trader is betting that the move was overdone.
On Friday, over 3,200 contracts traded on the August 2, 2019 $80 call option. With 35 days left to expire and AbbVie prices just under $72, the option is a bet on an 11 percent rally in shares in the month of July.
That kind of percentage move in a big-name company may seem like a stretch, but given how shares of AbbVie dropped heavily on the merger news, this option could easily make a big profit for traders. The option last traded around $0.33, or $33 per contract, making for a cheap bet on a bounce in shares.
Action to take: For a short-term bet, following this option is inexpensive with low downside and looks like a great trade here.
Given how out of favor the biotech and pharma sector is right now, however, investors could get a huge dividend yield and get paid to wait by buying shares, provided they take a longer-term outlook.
As an added bonus, the company's prospects will only improve with the Allergan merger. If the merger doesn't go through, which is always a possibility given the regulatory approval required, shares should quickly move higher to their pre-announcement price around $80.