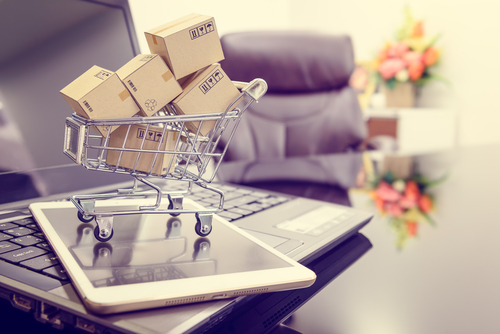 Big bet on shares heading higher by November.
The November 15th $1,770 call options on Amazon (AMZN) saw over 2,042 contracts trade against a prior open interest of 147, a 14-fold surge in volume. With each option contract representing 100 shares, each option essentially controls $177,000 worth of shares.
With Amazon shares around $1,775, the options are $5 in the money. Trading around $80, or $8,000 per contract, shares would need to top $1,850 for the trade to close in-the-money in the next 52 days.
Stock Market Takeover… Your Chance to 3X

The whole trading game has changed.

Until recently Wall Street would always win and ordinary folks were left fighting over the scraps.

Not anymore. With new technology…Instant, commission free trades…And a smartphone in every pocket…

You could be your own broker and make upwards of 339% on this next trade.

Ordinary people are now flooding the market with capital that forces certain stocks to skyrocket.

And they are winning… collecting huge gains on stocks before Wall Street even knows what's going on.

If you know what to look for…You too can ride, the "Robinhood Effect" and cash in on the next big winner today.
Shares of the retail giant have traded as high as $2,000 in the past year. A return to that price before November 15th could cause the option to trade as high as $230, a near-triple from current prices. Amazon reports earnings the last week of October.
Action to take: Amazon is a difficult company to analyze given its focus on growing how it wants to grow rather than follow a metric like earnings per share. As far as bets go ahead of earnings season, it's a good one provided shares move higher quickly enough.
Given the prohibitive cost of the option, or building a large stake in shares, most small investors may simply want to buy one or two shares, at the very least to profit from the company's continued growth in a variety of space from internet retail to cloud storage services.