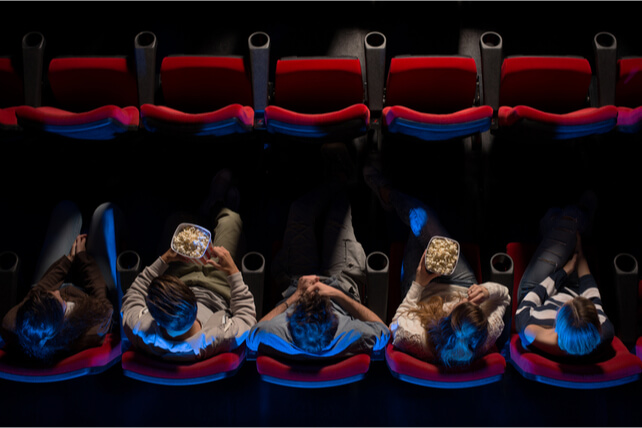 Shares of movie theater chain AMC Entertainment Company (AMC) are leading a new potential retail short squeeze higher. Naturally, that's caused some traders to expect the company to crater down in the coming days, weeks or months.
With a number of put options on the company leading unusual option activity by volume, the August $18 puts are the most interesting for a potential post-squeeze drop.
With 81 days until expiration, over 12,740 contracts traded compared to a prior open interest of 161, for a 79-fold rise in volume. The buyer of the put option paid about $4.57 to do so.
My #1 EV Stock (NOT Tesla)

I believe this little-known company will be the next EV giant.

Its car is faster than Ferrari's F8, McLaren's 720S and Porsche's 911 Turbo. Yet it's 100% electric.

And while it's a marvel of American engineering...The CEO wants it to be an everyman's car... and plans to ship out 1 million per year.

Already, it's set to grow faster than Tesla, Amazon and Facebook... COMBINED. Sales could DOUBLE to $5.5 billion in 2023... then almost double again to $9.9 billion a year after that.

Simply put, this company could be on the verge of a HUGE run.
The buy was made when shares traded near $26.50. Shares would need to shed about one-third of their price for the trade to move in-the-money. Given the steep rally in shares, however, that would only put the stock back to a price paid last week.
Action to take: We like the stock. However, if we've learned anything from the first round of retail squeezes, the time to buy puts will be when brokerage accounts cut off a trader's ability to go long. Or when shares have a massive rally, but close the day flat or even lower, much like how shares acted on Friday.
That makes this trade worthwhile. While the option could cost less in a few trading days should shares continue to rise, the price may be held up by rising implied volatility thanks to larger daily percentage moves in shares.
Disclosure: The author of this article has no positions in the stock mentioned here, but may make a trade on this company after the next 72 hours. The author receives no compensation from any of the companies mentioned in this article.