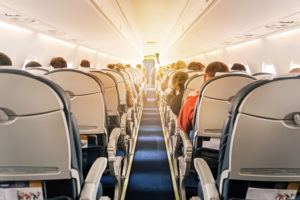 Over 4,100 contracts traded on May 2021 $16 calls on American Airlines (AAL). That's a 40-fold rise in volume from the prior open interest near 100 contracts.
The bet, expiring in 224 days, would require shares to rally to $16 from their current price near $13.50. That's about an 18.5 percent return. The trader paid about $2.70 for the contracts on average.
This bet comes as the airline industry struggles to reach passenger traffic one-third the level of this time a year ago. And, as of October, government funding for the airline industry specifically has run out. A number of airlines have already had to announce job layoffs. It's clear that this option bet is on a quick rally in shares should more government funds be made available to the airlines. Until that happens, shares are likely to remain range-bound.
Stock Market Takeover… Your Chance to 3X

The whole trading game has changed.

Until recently Wall Street would always win and ordinary folks were left fighting over the scraps.

Not anymore. With new technology…Instant, commission free trades…And a smartphone in every pocket…

You could be your own broker and make upwards of 339% on this next trade.

Ordinary people are now flooding the market with capital that forces certain stocks to skyrocket.

And they are winning… collecting huge gains on stocks before Wall Street even knows what's going on.

If you know what to look for…You too can ride, the "Robinhood Effect" and cash in on the next big winner today.
Action to take: This option is a decent bet, particularly if there's more stimulus for the airline companies in the coming weeks, well before the option's expiration.
Traders may be able to do slightly better, however, by waiting a little bit before buying this option. Instead of paying $2.70, look for a price close to $2.25. That should be achievable, as airline shares likely won't rally until there's a specific stimulus plan for the airline stocks on the table. This trade will likely deliver high-double to low-triple digit returns, especially if it can be bought a little more cheaply.