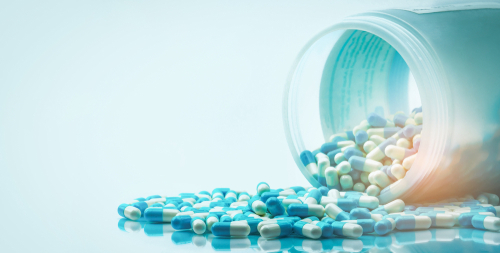 Bet on shares moving 20 percent higher by late January.
Special:
2,164% from AI Stock in a... Month?
The January 17th 2020 $280 call options on Amgen (AMGN) saw a 21-fold increase in volume with over 3,100 contracts trading hands. Shares of the company would need to rally about 19 percent from their current price near $234 for this out-of-the-money call to expire with any value.
The option buyer paid around $0.10, or just $10 per contract, so it's a cheap bet on shares moving higher in the next few weeks.
Even if shares don't hit the $280 strike price, a sharp rally could lead to a quick double or triple from current prices.
The diversified pharmaceutical manufacturer has seen shares beat the S&P 500 in the past year by three points, amidst a tough year for the space in general.
Shares are well-valued at just under 15 times forward earnings, and the company has a huge 34.5 percent profit margin. Today's shareholder can also get a 2.5 percent dividend yield.
Action to take: Long-term, we like shares here up to $240.00. However, the pharma space isn't one that often provides huge swings upward, even if the entire sector is oversold right now, so we're a bit skeptical that the soon-to-expire January option will make traders a profit.
A better trade may be the July 2020 $250 calls. They're a lot more expensive near $9, or $900 per contract, but they have a better chance of moving in-the-money rather than betting on a $0.10 option to double or triple in just the next few weeks.