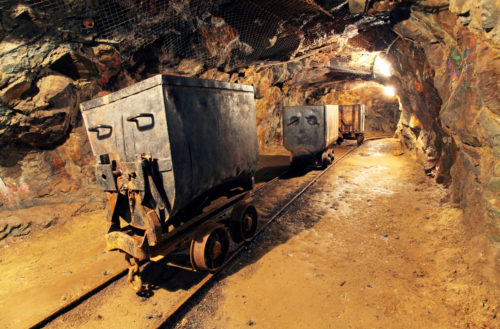 Big bet on gold mining company shares moving higher this year.
Shares of mining companies can be pretty volatile. If gold prices stop moving higher, the share price on these companies can drop quickly.
Yet at least one trader is betting that mining giant AngloGold Ashanti (AU) will trade at least as high as it's been if not higher by the end of January 2020.
On July 3rd, there was a surge in trading on the January 2020 $18 calls. Shares last traded around $17.80, making this option at-the-money.
In other words, in a volatile sector of the market, one trader is betting that shares will at least hold their own over the next 198 days. But at a cost of $2.22 per option, or $222 per contract, it's a pricey bet. If shares stay just under $18, the option will expire worthless.
Special:
The Time to Invest in 5G Is NOW!
To make money by expiration, shares will need to move north of $20, or more than 10 percent over the strike price.
In short, this bet is more bullish than it looks.
The volume on this trade also hints at the bullishness behind it. With over 21,920 contracts trading on Wednesday against a previous open interest of 45, this represents an 89-fold increase in volume.
Action to take now: This is an interesting and potentially lucrative bet on the gold space now. Given some of the recent comments about currency manipulation, it's also a potential way to make a speculative bet on gold heading higher. This trade looks very attractive as a way to play gold higher with relatively low risk.