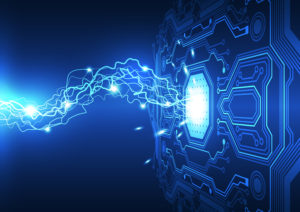 One trader is betting that shares of Applied Materials (AMAT) will soar in the next two days. That's because over 6,100 contracts traded on Friday's $63.50 calls, a 42-fold surge in volume.
With shares currently trading around $61.50, the option is about 3.3 percent out-of-the-money. The option buyer paid about $0.30, or $30 per contract. While inexpensive, the option stands a good chance of expiring at zero come Friday.
Shares of the chipmaker have traded as high as $70 twice this year, first in February and then again in August. As with many tech companies, it's been a volatile name with some large daily percentage moves that have attracted traders.
2 Clicks + 7 Days = $4,946? Whaaat?!

Legendary day trader Lance Ippolito might have just sparked a revolution in modern trading...


He just discovered an incredible new strategy that could allow you to see $1,980... $3,750... Or even $4,946 deposited into your account — every seven days…


With just two clicks of a mouse per week! Isn't that crazy?

The days of traders spending hours and hours on market research could be gone forever… 
Action to take: Short-term traders may like the bet expiring Friday, as it's cheap and could have a big percentage rally depending on how shares perform intraday trading. But given how likely it is to expire at zero, it's not the best way to trade options.
While more expensive, the March 2021 $65 calls are a reasonable bet here. Trading for around $5.85, the calls should rally on the next move higher in shares. And by having a few months, rather than two days to play out, the call buyer is much more likely to book a profit on this trade.