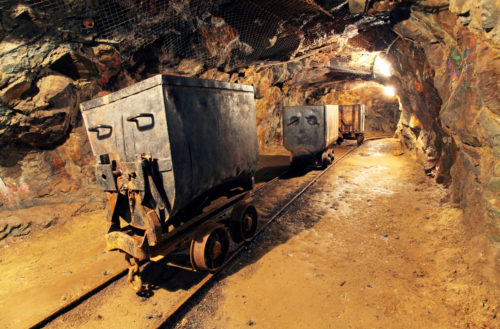 Traders bet on a gold decline.

After gold hit a 5-year high, one trader is betting on a pullback. On Friday, a bearish bet was made on Barrick Gold (GOLD).
On Friday, over 7,100 contracts of the November $14 put options contracts had been traded, against an open interest of 155, representing a 46-fold surge in volume. This bet, with shares currently at $15.40, would need to see shares decline at least 9 percent between now and November to move in-the-money.
Gold can be a volatile asset, and gold mining stocks tend to fare even worse. Many gold mining companies saw their shares drop 80-90 percent from their peak in 2011, when the metal itself only declined about 40 percent from its peak. So, even if gold prices stay flat from here, mining companies could see their shares decline.
Action to take: With the contracts trading around $0.58 this is an inexpensive bet on an asset that has plenty of volatility, and could provide investors a way to profit from a declining asset right now.
A bet like this can serve a good hedge for traders more inclined to be long the metal, if they use trades like this to hedge an existing gold position.