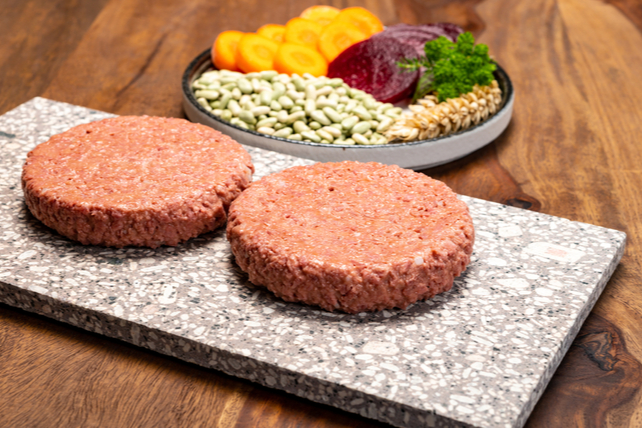 Plant-based food company Beyond Meat (BYND) saw shares sink nearly 25 percent in intraday trading following a lackluster earnings report. But traders see a likely rebound ahead.
That's based on the activity in the January 2023 $120 calls. Over 1,035 contracts traded against a prior open interest of 107 contracts, for a nearly ten-fold surge in volume. The trade expires in 800 days, and the buyer paid about $45.50 per contract.
With shares trading just over $120, the option is slightly in-the-money. So while expensive, it should move dollar-for-dollar higher with shares. At one-third the price of shares, that's a great way to play the likely volatility in the company. With 800 days left on the clock, there's not a lot of time decay to worry about in the trade either.
Stock Caught Trading Under Secret Name...

It trades under a secret name... for just under $5.


But thanks to a developing situation that could create nearly 50,000 American jobs and $10 billion in facilities... this may soon be the most talked about stock in America
Action to take: With a long-dated, at-the-money trade, this is a very low-risk speculation that could easily deliver triple-digit returns. That makes the option worth a buy. If shares move back to their old all-time high over $190, the option would be worth at least $70, for high-double-digit returns.
For traders with less capital or looking to profit from a shorter-term rebound, the January 2021 $140 call, with a bid/ask spread around $6.35, would require less capital and should offer high-double to low-triple digit returns on a rebound in shares in the coming weeks.