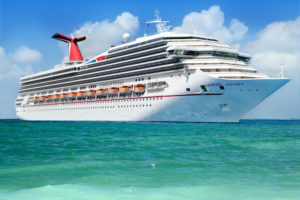 Over 1,950 contracts traded on the November 27th $25 calls on Carnival Cruise (CCL). The prior open interest on the trade was 137 contracts, showing a 14-fold rise in volume.
The trade, expiring in 44 days, has a strike price 75 percent higher than where shares currently trade around $14.25. With that big of a price difference, it's no surprise that the buyer of the contract only paid about $0.13, or just $13 per contract, on average.
As it's unlikely for shares of the cruise line to soar that much that quickly, as shares only once briefly touched $25 since the outbreak of Covid-19. The trader is likely looking for a quick gain on the trade. As the company already reported earnings, it's likely that a trader is betting on further stimulus to keep the cruise lines from going bankrupt until travel demand recovers.
Action to take: It's a cheap bet, and should shares head higher, could easily become a triple-digit one. On an unexpected rally in shares, it could even become a quadruple-digit winner.
The odds of the option expiring worthless are quite high. However, at $0.13 per contract, it's an interesting bet. Given the potential returns here on a move higher before the end of November, it's a bet worth making. Just look to take a quick profit, say, should the option double or triple in value.
Special:
The Time to Invest in 5G Is NOW!