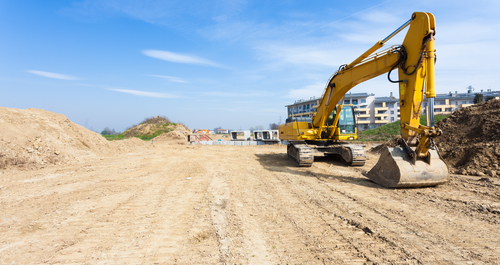 Big bet on shares declining in the next month.
Special:
Buy Alert For $2 Coin
On Friday, a bearish bet on Caterpillar (CAT)led the options market for the size of unusual activity. Over 7,700 contracts traded on the August $128 put options, against an open interest of 123. That is a 62-fold surge in volume.
With the share price around $134, shares will need to fall at least 4.5 percent for the option to trade in-the-money before the option expires on August 16th.
Buy Alert For $2 Coin

The man who picked Bitcoin in 2014 when it was trading for just $369… picked Ethereum in 2016 when it was trading for just $7, AND even warned his followers of the 2020 crash.

Now he believes a tiny $2 coin is set to SOAR! Maybe even as soon as this month.

So if you missed Bitcoin and Ethereum... this could be your final chance at mind boggling crypto gains. Learn how to get in front of this massive opportunity.
Caterpillar is a global leader in farm, mining, and construction equipment, with over 104,000 employees around the world. Best known for tractors and loaders, the company also manufactures engines and turbines, gas compressors, trucks, and other components.
Action to take: This trade comes after shares posted a big earnings miss in the most recent quarter. However, shares trade at 10 times forward earnings, and the company is still making a sizeable profit with a high return on equity. Despite a 5 percent drop in earnings, the company has managed to grow revenue.
Investors could make a modest profit buying this option and following the trade down, should shares and the market trend down in recent months. At $0.88, or $88 per contract, it makes a great market hedge. Longer-term, we see shares as a buy at or under $125.