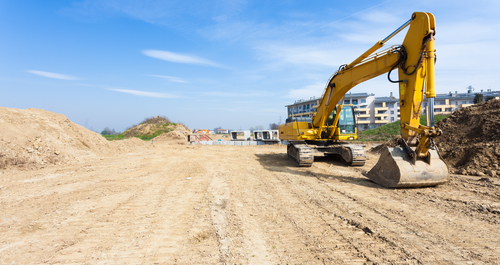 Big bet on shares declining in the next month.
On Friday, a bearish bet on Caterpillar (CAT)led the options market for the size of unusual activity. Over 7,700 contracts traded on the August $128 put options, against an open interest of 123. That is a 62-fold surge in volume.
With the share price around $134, shares will need to fall at least 4.5 percent for the option to trade in-the-money before the option expires on August 16th.
Stock Caught Trading Under Secret Name...

It trades under a secret name... for just under $5.


But thanks to a developing situation that could create nearly 50,000 American jobs and $10 billion in facilities... this may soon be the most talked about stock in America
Caterpillar is a global leader in farm, mining, and construction equipment, with over 104,000 employees around the world. Best known for tractors and loaders, the company also manufactures engines and turbines, gas compressors, trucks, and other components.
Action to take: This trade comes after shares posted a big earnings miss in the most recent quarter. However, shares trade at 10 times forward earnings, and the company is still making a sizeable profit with a high return on equity. Despite a 5 percent drop in earnings, the company has managed to grow revenue.
Investors could make a modest profit buying this option and following the trade down, should shares and the market trend down in recent months. At $0.88, or $88 per contract, it makes a great market hedge. Longer-term, we see shares as a buy at or under $125.