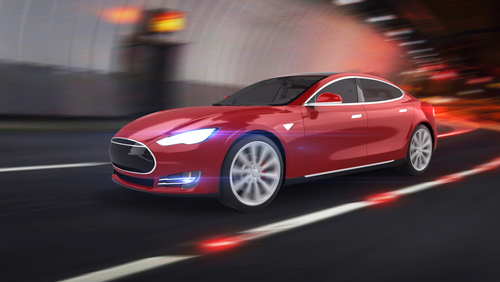 Bet on continued drop in shares.
A number of bearish options trades were made against Ford Motors (F) recently, as the company reported lower-than-expected sales. Of all the options trades, the November 15th $8 puts saw the most action, with over 44,000 contracts trade, for a 63-fold surge in volume from a prior 700 contracts.
That bet, expiring in about six weeks, will move in-the-money if shares drop just fifty cents, or about 6 percent from here.
The Time to Invest in 5G Is NOW

Happy Woman Holding Phone AT&T has just become the first carrier to offer 5G coverage.

Sprint's 5G network is live in Phoenix, New York City, Washington, D.C., and Los Angeles.

T-Mobile has flipped the 5G switch in six cities...

And Verizon has launched its 5G network in 13 cities.

Nearly a decade in the making, 5G is finally here...

And just ONE stock is your No. 1 chance to profit from the 5G revolution.
Ford announced that its auto sales dropped 4.9 percent, largely on a big drop in demand for its F-Series pickup truck, one of the company's most popular lines. The global automotive manufacturer also retrenched its business in India with a joint venture there.
Action to take: Although the company looks conventionally attractive at 7 times earnings, automobiles are a heavily cyclical industry and economic data suggests a slowdown right now, which could hit the sector even harder than the current drop. Although the company is iconic and its products still popular, and while it's the best-managed of the U.S. carmakers, now isn't the time to buy.
Speculators may want to get on board with a put option trade. Besides the November option that garnered the most volume in trading, a lot of activity also occurred in June 2020 $7 puts. That longer timeframe of 260 days gives more time for shares to continue their decline. At only $0.39 or $39 per contract, it's a cheap way to bet on a further drop in shares.