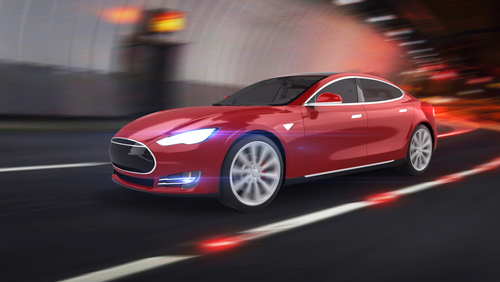 Bet on continued drop in shares.
A number of bearish options trades were made against Ford Motors (F) recently, as the company reported lower-than-expected sales. Of all the options trades, the November 15th $8 puts saw the most action, with over 44,000 contracts trade, for a 63-fold surge in volume from a prior 700 contracts.
That bet, expiring in about six weeks, will move in-the-money if shares drop just fifty cents, or about 6 percent from here.
2 Clicks + 7 Days = $4,946? Whaaat?!

Legendary day trader Lance Ippolito might have just sparked a revolution in modern trading...


He just discovered an incredible new strategy that could allow you to see $1,980... $3,750... Or even $4,946 deposited into your account — every seven days…


With just two clicks of a mouse per week! Isn't that crazy?

The days of traders spending hours and hours on market research could be gone forever… 
Ford announced that its auto sales dropped 4.9 percent, largely on a big drop in demand for its F-Series pickup truck, one of the company's most popular lines. The global automotive manufacturer also retrenched its business in India with a joint venture there.
Action to take: Although the company looks conventionally attractive at 7 times earnings, automobiles are a heavily cyclical industry and economic data suggests a slowdown right now, which could hit the sector even harder than the current drop. Although the company is iconic and its products still popular, and while it's the best-managed of the U.S. carmakers, now isn't the time to buy.
Speculators may want to get on board with a put option trade. Besides the November option that garnered the most volume in trading, a lot of activity also occurred in June 2020 $7 puts. That longer timeframe of 260 days gives more time for shares to continue their decline. At only $0.39 or $39 per contract, it's a cheap way to bet on a further drop in shares.