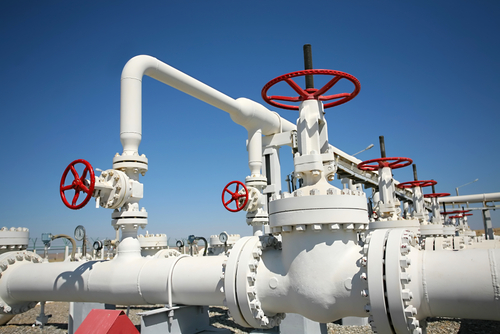 Big bet on massive rally in energy company.
While the summer is typically a slow season for stocks, one trader is betting on a big move in shares of Hess (HES).
With shares currently around $61, there's been a surge in trading on the January 2020 $80 calls, indicating a 30 percent upside in shares between now and January. Over 16,000 of those contracts traded on Tuesday, about a 20-fold increase in volume for prior trading.
Hess is an explorer and producer of oil and natural gas, with over 1,192 million barrels of oil equivalent in reserves.
Action to take: With energy prices looking lackluster lately, this is an interesting bet now.
Even if oil and natural gas prices don't head much higher, Hess, with its $19 billion market cap, could be a potential acquisition by an even larger energy firm. That means there's a lot to like with this trade.
While shares look okay right now, the company pays a low dividend. That means the January 2020 $80 calls, trading around $1.13, allow investors to make a bet for as little as $113  per contract—and could pay out very well in the coming months in the event of a buyout offer, possibly doubling or better should an offer emerge in the coming weeks.