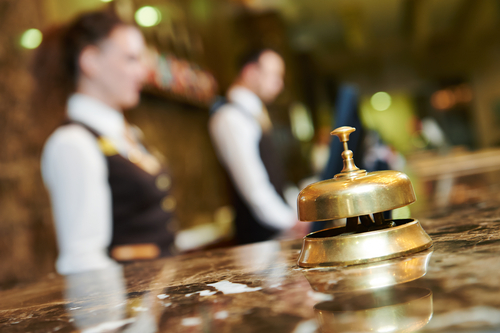 Big bet hotel chain will rally into 2020.
The hospitality industry has faced some significant headwinds in recent years, but that's not stopping one trader from betting on a rally in Host Hotels & Resorts (HST).
On Wednesday, over 10,500 contracts of the January 2020 $20 calls on shares traded hands. That represents a 31-fold increase in volume on the contract. With shares around $18, the move is a bet that shares will move at least 10 percent higher by the time the option expires in mid-January.
Host Hotels owns high-end luxury brands, under such names as Marriott, Hyatt, Fairmont, Ritz-Carlton, and others. It owns a total of 87 properties in the United States and 5 properties abroad, as well as non-controlling interests in additional high-end brands.
Action to take: Luxury-level hotels have had less pressure from lower-end hotels by competition from home-sharing apps like AirBnB in recent years, and could be an interesting play on continued spending in the high-end luxury market on hotels here.
While the option looks interesting, investors would be better served buying shares, where they can get any capital gains in addition to a nice 4.4 percent dividend yield.
With shares trading at just 13 times earnings, there's more upside in shares either way, but buying shares eliminates the need for shares to move higher before expiration.