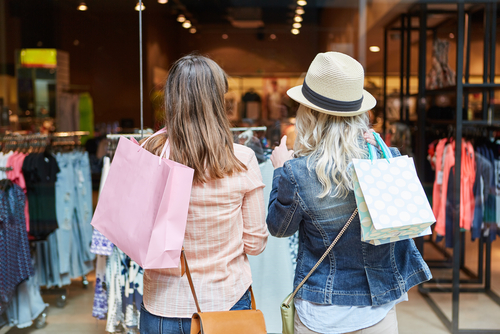 Trader bets big on moderate rally this month.
February 28th call options with a $25 strike price on L Brands Inc (LB) saw a 100-fold surge in volume, going from 100 open contracts to around 10,000 trade hands.
The bet, expiring in 21 days, is that shares will rally to $25 from their current price near $24.50, or just over 2 percent.
The option buyer also paid about $1.15 for the contract, so shares would need to clear $26.15 to profit the buyer at expiration.
L Brands is the holding company for a variety of apparel and personal care products, best known for Victoria's Secret and Bath & Body Works. Shares are down nearly 10 percent in the past year.
Action to take: With a low profit margin and somewhat high valuation—besides being best known as a mall-based retailer—shares have two things going for them.
First, there's the fact that the company reports earnings on February 26th, and shares tend to make large moves when the company reports earnings.
That's likely what this trader is betting on with this position, and speculators looking for a great earnings bet just got a massive "tell" with this trade. We like this options trade.
Second, there's the company's large dividend of 5.4 percent. That's a better deal for most traders, given the volatility in shares. Even better, however, is that the company has made discussions about a full or partial sale. Such a sale, if it occurs, could better unlock shareholder value. Investors should buy up to $25.