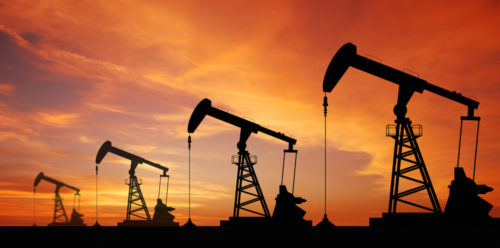 Big bet on decline in shares in the next six months.
Over 4,000 contracts traded on the April 17th, 2020 $10 put options on Marathon Oil (MRO). The option had a prior open interest of just 175 trades, making for a 23-fold rise in volume on the option.
With a current price around $11.50, shares would need to drop 15 percent for the option trade to move in-the-money. For a company in the energy space, that kind of move in six months is easily achievable.
The option currently trades around $0.66 or $66 per contract; the option would need to be at $9.40 or lower for the put buyer to profit at expiration. As the company's 52-week low is near $11, this would mark a significant move down in shares.
Action to take: Marathon Oil remains a profitable name in the space despite a tough few years for the energy space, culminating in this year's sluggish trading, shares don't look like they're apt to slide lower unless the oil market collapses. They may even surprise to the upside, given inventory data overall.
With shares already down by 35 percent in the past year, compared to the 13 percent gain to the S&P 500 index, going long shares up to $12.00 looks more attractive here.
Rather than follow the put option trade, speculators may want to look at the April 2020 $14 calls, which would cost just $55 per contract but could just about double if shares popped back to $15.