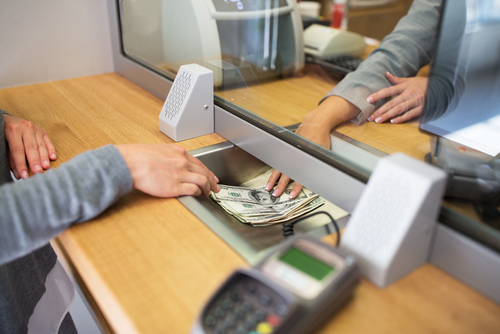 October put buying suggests shares will remain weak.
The October 18th $12 put options on New York Community Bancorp (NYCB) saw an unusual amount of trading volume with over 8,700 contracts trade against a prior open interest of 268, a 32-fold rise in volume.
With shares around $13.30, the $12 put option will close in-the-money if shares fall more than 10 percent in the next few weeks, making a sizeable percentage decline.
Do You Own Any of These Toxic Stocks?

Investing legend Louis Navellier just released a list of 250 toxic stocks to SELL NOW.

Some will drop even further from here.

Other are "zombie" stocks that will take years to recover.

Some won't survive. 10 minutes is all it takes to give your portfolio a complete checkup and sleep easier knowing you don't own any of these ticking time bombs.
New York Community Bancorp is a regional bank headquartered in New York state, offering traditional banking services such as checking and savings accounts, mortgage and business loans, and other similar services.
Action to take: Most analysts are souring on the banks thanks to threatened declines in interest rates, and smaller banks without an investment services branch could be susceptible to continued declines in the coming months.
We like the idea of buying puts on the bank, but would prefer to give the trade more time to play out—such as March 2020 $12 puts instead. That will allow time for the market to sort out how interest rate changes will impact bank stocks.
Investors could consider buying shares here, given the moderately high dividend yield of 5.2 percent, but may want to wait until prices of the bank get down to around $9 or under, near the 52-week low, to get shares at the best possible price.