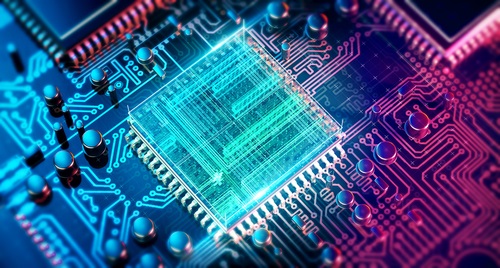 In-the-money call option suggests further gains for shares.
The November 2019 $165 call options on Nvidia (NVDA) saw over 3,300 contracts trade against a prior open interest of 281, making for a 12-fold increase in volume.
With shares of the company currently trading at $180, the contracts are already $15 in-the-money. With the contract trading around $21, shares of the company need to rise at least another $6 for the call buyer to break-even on the trade before the option expires in 57 days.
(ALERT) Google Just Poured $4 Billion Into THIS…

Companies all over the world are funneling as much money as they can into what Bill Gates calls, "the holy grail" of modern technology.

It's fresh out of a highly secretive lab in Boston, Massachusetts, and it's poised to make early investors billions.

It's NOT cannabis. It's NOT bitcoin, or some other blockchain-related technology. It's NOT 5G.

And it could be bigger than all of those. You could be looking down the barrel of 5,000% profits or more.
Nvidia, the graphics processing giant, has seen its shares decline 33 percent in the past year against a small, 4 percent gain for the overall S&P 500 index. Shares of the growth company are at 40 times current earnings, but 25 times forward earnings, and many other tech companies have lagged the market in recent months, a situation starting to look like an interesting buying opportunity.
Action to take: Shares are likely to continue to rally, and we like the in-the-money call option as a way to trade shares. But the November strike date comes right as the company reports earnings in the third week of November.
Instead, consider the January 2020 $175 call option is slightly less expensive while still being in-the-money, and also gives more time for the trade to play out, including any post-earnings bounce that may take more than a few days.