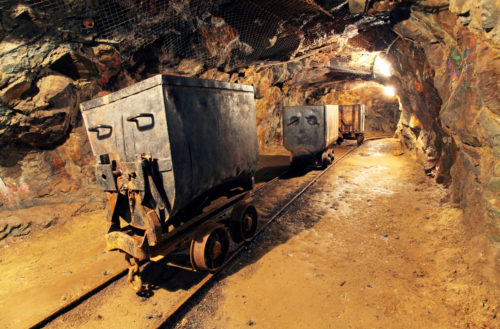 Long-dated, out-of-money calls suggest massive move.
Amid options trading on unusual activity on Monday, the $20 January 2021 call options on Pretium Resources (PVG) stood out.
With shares around $13.30, the company's shares would need to rally 50 percent before the option moved in-the-money. With 550 trading days before expiration, and with shares already up 50 percent in the past year, the trade could certainly play out handsomely for traders.
Over 4,300 contracts of this option traded Monday, against a prior open interest of 275, making for a 16-fold surge in volume.
Pretium acquires, explores, and develops precious metal resource properties in the United States, primarily gold, silver and copper. The company currently has 4 mining leases and 6 mineral claims.
Action to take: At a cost of around $150 per option contract, the trade looks like a way to profit from the continued move higher in mining companies, as well as a leveraged play on the price of precious metals moving higher. The company's copper exposure could prove turbulent, however, given that the metal is at a multi-year low.
As a speculation, we like the trade up to $175 per contract, as market volatility and the bid in precious metals is likely to continue over the next few months, making the reward attractive relative to the risk here.