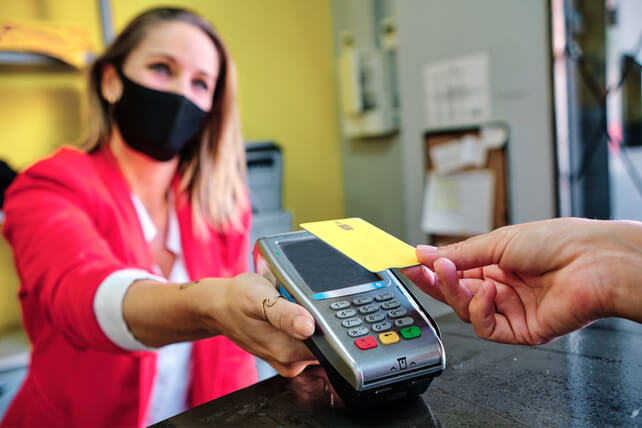 Shares of payments processing company Square (SQ) saw a jump higher on Friday as the company announced more initiatives to integrate traditional finance with the rise of cryptocurrencies. While the move was small, one trader sees a bigger rally ahead.
That's based on the August $280 call. With just over two months until expiration, over 7,700 contracts traded against a prior open interest of 178, for a 43-fold rise in volume.
The buyer of the call paid about $3.83 for the contracts. With a share price closer to $215, the option will expire in-the-money if shares rise just over 25 percent in the next few weeks.
Like many tech names, Square has been somewhat out of favor with the market. Shares have had some wild swings between the $190 range and as high as the $270 strike price on these latest call options. It's possible a move higher started in late May.
Action to take: The options are relatively inexpensive for controlling 100 shares of a high-priced stock like Square. The past few months have seen some wild gyrations in shares, so a big rally is definitely likely before this August option expires.
The option trade looks like a good one, likely for mid-double-digit profits or better. Shares could also be a worthwhile buy in the low $200 range should they drop there again. The company is seeing a big growth spurt thanks to its cryptocurrency implementation.
Disclosure: The author of this article has a position in the stock mentioned here, and may make additional trades in this company after the next 72 hours. The author receives no compensation from any of the companies mentioned in this article.