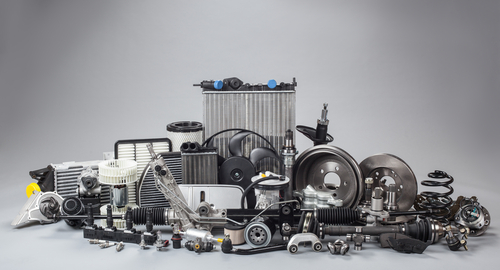 Big bet auto parts supplier will decline.
A sizeable bet is being made on a double-digit drop in shares of Tenneco (TEN) between now and January.
On Friday, nearly 3,000 contracts traded on the $9.00 put option on the company. With shares at $9.50, the option is a bet that shares will decline. Based on the price of the option around $1.45, shares will need to trade around $7.50 by January for the option to be worth at least as much as it is today.
Tenneco designs, manufactures and sells automotive parts for light vehicles and commercial trucks to customers worldwide. It makes a number of products with environmental friendliness in mind, from clean air systems to powertrain, and even ride performance products.
Shares of Tenneco rallied by over 9 percent on Friday, following a buyout offer on competing automotive supply firm Tower International. So the options bet is likely an assumption that there will be no other M&A activity in the space, and Friday's pop in shares will eventually come back down.
Action to take: Short-term rallies based on the merger offer between two competing companies tend to die out over time. That makes this option buy one that will likely be profitable in the coming months, but traders may want to look to take profits on a down day for shares rather than hold the option as long as possible.