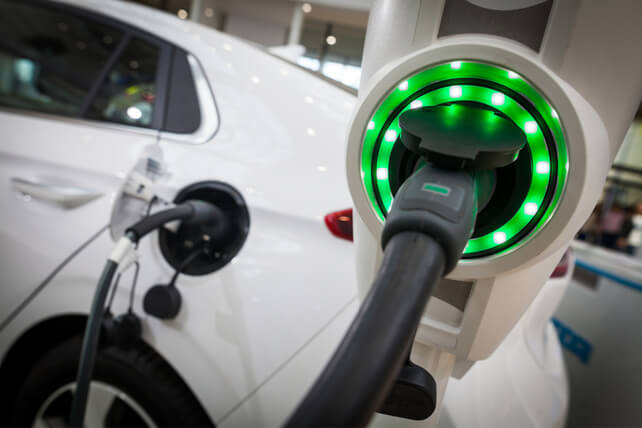 After an explosive move higher in the past year, a share split, and its inclusion in the S&P 500, shares of Tesla Motors (TSLA) have been trending sideways in recent months. One trader sees a rally resuming.
That's based on the January 2022 $1,030 calls. With 275 days until expiration, 25,000 contracts traded against a prior open interest of 222, for a 112-fold jump in volume. The option buyer paid about $81.40, or $8,140 for a full contract.
With shares around $715, Tesla shares would need to rally 44 percent for the option to be worth anything at expiration, and closer to $1,100 for the trade to make a profit at expiration.
October2021

Virginia Stock-Picking Millionaire Says It's Not About Diversification! Buy one single stock under $5- that trades under a secret name- and it could help make your retirement.
Given some of the price targets on the company, such a move is possible, although Tesla shares may continue trading sideways or face a steep drop before heading higher.
Action to take: During its most recent selloff, shares never stayed below $600 for long. Traders might want to wait for such a pullback before buying a call option on Tesla, as such a drop would lead to a far lower price for an option.
Shares aren't terribly overbought or oversold here, but the trend is now up. If shares are going to have a big move higher by the end of January 2022, they may start moving when the company reports earnings next week. Given Tesla's performance in the past year, buying before earnings has historically been the best way to go.
Disclosure: The author of this article has no positions in the stock mentioned here, and has no intention of changing or starting a new position in the next 72 hours. The author receives no compensation from any of the companies mentioned in this article.