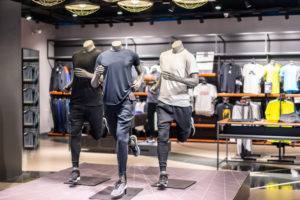 Traders are betting on a big move higher in The Gap (GPS). Over 7,700 contracts traded on the December 2020 $19 calls on shares. That's a 55-fold rise in volume compared to the prior open interest of 141 contracts.
Shares of The Gap trade at $17, so shares need to rise a bit over 10 percent in the next 80 days to move in-the-money. The option traded for $0.67, or $67 per contract, on average.
Shares of the retail apparel firm have nearly tripled off their low, and are now down just 6 percent over the past year. That still lags the overall stock market, but clearly traders are betting on that underperformance to narrow. Even with a drop in business, the company has managed to generate over $14 billion in revenues in the past year.
Action to take: The December $19 calls are an attractive mix of time left to expiration and profit potential. As an out-of-the-money trade, it's an option that could provide high-double to low-triple digit returns before expiration at a low cost of entry.
The company next reports earnings in late November. If it manages to beat expectations for online sales growth, this option could move even higher than expected, possibly breaking to a new 52-week high as a result.