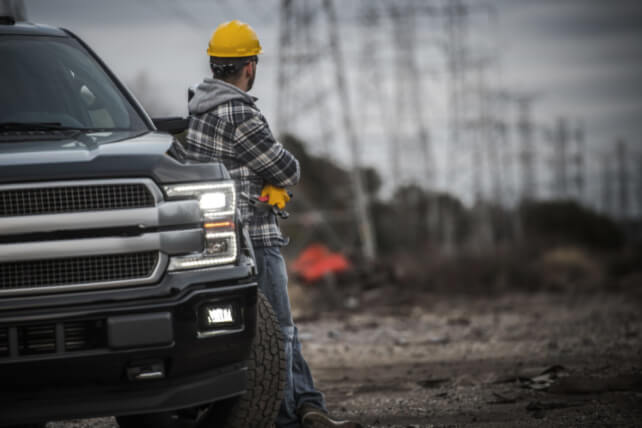 The economy is slowing down, and even meets the technical definition of a recession. But every recession is different. This time, the economy is slowing as pandemic stimulus wears off and as central bankers look to tackle inflation.
That trend won't end the technology transformations underway today. A number of promising news ideas are coming to fruition in the coming years, and investors who buy when the market is down now can get a high reward later.
One area is in the development of electric vehicles. For the most part, the focus has been on cars and sedans. But the growing EV truck space is set for a big move higher, thanks in part to products like Ford's (F) F-150 Lightning electric truck.
AI SINGULARITY IS 3 MONTHS AWAY

This is the exact moment when AI will throw off its shackles, instantly growing billions of times more intelligent than Einstein.

A two-time hedge fund manager is sharing a "Singularity Investor Playbook" you can use to position yourself at the forefront of this historic moment.
The model has already proven popular with early users, and the waiting list for the truck is already closed through the end of 2023.
That's helped Ford shares rise 16 percent over the past year, far outpacing the S&P 500's 8 percent decline over the same period.
Action to take: Shares of this automotive giant are still inexpensive at under 8 times forward earnings. And EV truck sales should boost the company's returns for years to come. With shares still 40 percent below last year's highs, and with the stock yielding 3.9 percent, investors may fare well with shares here.
For traders, the January $18 calls, last going for about $0.85, are an inexpensive way to bet on a further move higher in shares in the coming months. Traders should look for mid-to-high double-digit profits.
Disclosure: The author of this article has no position in the company mentioned here, but may trade after the next 72 hours. The author receives no compensation from any of the companies mentioned in this article.