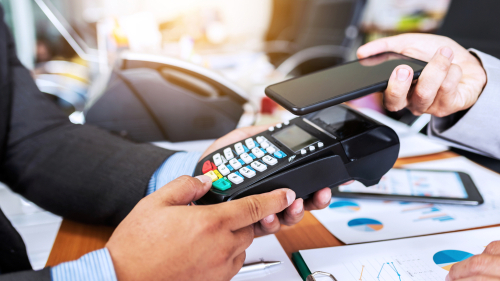 Major fund holder adds to stake.
Special:
Retire on these 3 stocks
Investment fund Hudson Executive Partners LP bought 143,200 shares of USA Technologies (USAT). Already a major holder with over 10 percent of shares, the $638,000 buy increases the fund's holdings to over 8,339,170 shares.
This is the second buy from the fund following the purchase of 1 million shares back in August, at prices 26 percent higher than where shares currently trade. Insiders have otherwise been holding their shares in the past two years.
USA Technologies provides wireless networking, cashless transactions, asset monitoring and other services to facilities electronic payment options, including products largely used in self-service and other unattended locations serving the small ticket and beverage and food vending industry.
Action to take: With shares down 45 percent in the past year, and with the company currently losing money, the company looks somewhat attractive as a turnaround candidate, as the company has continued to grow earnings and revenue during that time. The payments industry is a dynamic one, and the company's niche of small, unattended markets, could play out well over time given the growth there.
Investors should buy shares as long as they're under $5.00. Speculators may want to consider the March 2020 $5 call options, which are right at-the-money and should move dollar-for dollar higher with shares.