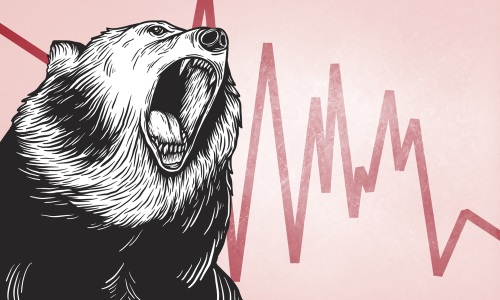 Apple supplier sees lower demand for products.
Corning (GLW), a maker of optical and display products for companies such as Apple, cut its forecasts recently. This led to a round of analyst downgrades, and shares dropped nearly 6 percent as a result.
The Citigroup analyst noted that conditions have recently worsened for the company, and that expected benefits from the growth of the 5G network have yet to grow at a level to offset the decline in fiber optic technologies.
Overall, Corning expects a 3-5 percent sales drop for the year, against a prior forecast of a low, single digit increase.
Looking at macroeconomic conditions, the analyst at Jefferies noted that further moves on tariffs could drag the company's performance even lower in the coming quarters.
Action to take: With shares down 15 percent in the past year, and trading at 13 times earnings, Corning shares may be more oversold than it appears at first glance. The expectation for higher tariffs, while a fear, is one that isn't set in stone, and any resolution on trade issues could send shares of a company like Corning higher in the space of a few days.
Investors should look at buying shares under $28, where they'll also get a modest 2.6 percent dividend. Speculators may want to look at a March 2020 $30 call, an inexpensive way to bet on a share price bounce following the latest round of analyst downgrades.
Is Amazon Obligated to Pay You?

NOW OPEN TO EVERYDAY AMERICANS: The Billionaire Income Secret That's Forcing Amazon to Pay Out Prime Profits Every Time a Parcel Leaves the Warehouse Floor.

The next payout will happen mid-December.