Courtesy of our friends at Investor Place Media, LLC.
Like it or not, cryptocurrency is here to stay.
Some experts believe that — within five years – U.S. hedge funds will hold more than 10% of their assets in crypto.
Major financial platforms like PayPal are allowing their users to trade digital currencies.
Even brick-and-mortar companies like Home Depot have started accepting bitcoin.
But here's the thing: If you're only holding bitcoin for the coming crypto boom…
You could miss out on a huge opportunity.
Today, there are multiple digital currencies on the market with more potential than bitcoin…
Cryptocurrencies that could go up 100-fold.
And today you have the chance to learn the names of three of them – completely FREE.
My name is Brian Hunt. I'm the CEO of InvestorPlace, one of America's oldest independent financial firms.
One of our leading crypto experts Luke Lango just released a new free report, "3 Cryptos to Beat Bitcoin."
In it, Luke names three of his favorite digital currencies to own in 2021, tokens that he believes could beat bitcoin.
Just click here to claim your copy today.
Regards,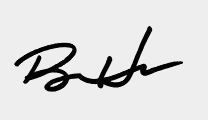 Brian Hunt
CEO of InvestorPlace